Webstore

Join the most elite community of like minded-individuals from all over the world and gain direct access to the RenEx Team. Each and every month they present the most up to date breakthroughs, innovations and best practices, so you can achieve the personal results you desire in only minutes a week! Not to mention, grow your business (if you have one) at lighting speed.
Click here to join now.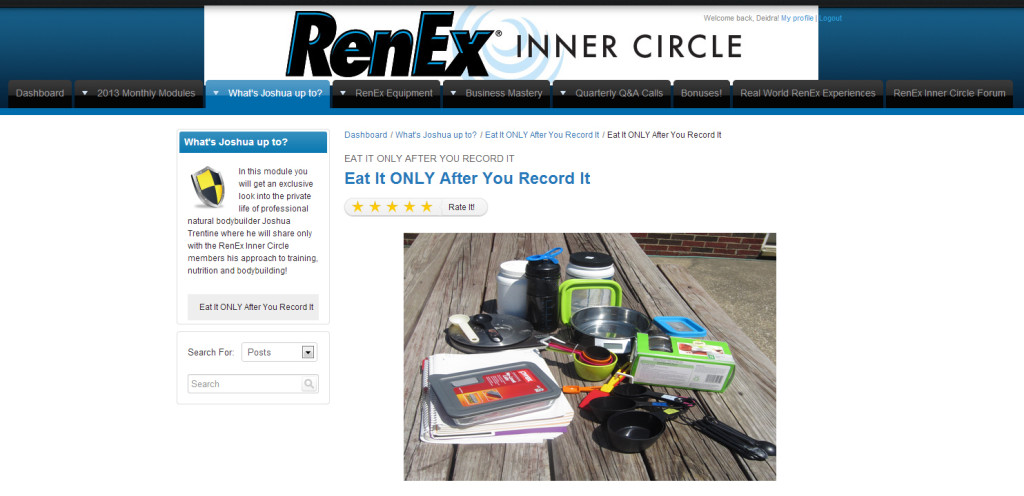 ————————————————————————————————————————————–
RenEx: A Revolutionary Approach to Total Fitness
Get the inside on exercise.
The Renaissance of Exercise: A Vitruvian Adventure
by Ken Hutchins
Volume I
(313 pages)
 Follow Ken and his associates of RenEx to:
Discover the Renaissance of Exercise emerging from the Dark Ages of jockism.
Learn the history and foundations of the Exercise Renaissance.
Know the real cardiovascular benefits of exercise that the Aerobics promoters have desperately tried to silence.
Protect yourself from the deceit of the T.V. commercials hawking fat-loss.
Know why less is really more when it comes to exercise quality and health.
Understand the RenEx Protocol and actualize the superior equipment for that superior protocol.
Review the biggest blunders in physical therapy research.
See the future in a new exercise protocol and equipment that will take the lead in all objective research on the subject.
Entertain the best exercise techniques to employ and those to avoid.
Master the Squeeze Technique.
Adopt the Repetition Counter and Ditch the Stopwatch!
Evaluate and compare the top equipment lines.
Stop science heresy in sports medicine!
And MUCH, MUCH more!
————————————————————————————————————————————–
6 NEVER BEFORE SEEN Presentations And 4 Priceless BONUSES By The Industries Leading Innovators To Help You Take Your Training and Physique To Levels Unheard Of In Record Time Over The Next
Discover The Behind The Scenes "Techniques, Strategies and Secrets" For Transforming Your Physique, Fitness And The Growth Of Your Business (If You Have One)
Click here to order