In case you were unable to attend our Equipment Workshop last month Michael Petrella, owner of STG Strength and Power, along with Valerie Clement of Feminine Physique by Valerie, traveled to Cleveland, Ohio to attend and participate in the official launch of Renaissance Exercise Equipment.
Mike posted his experience over on his blog.
With his permission I reposted it for you to take a look.
Enjoy!
Josh
P.S. Stay tuned as we are unleashing Ken Hutchins for the first time on the blog in the upcoming weeks!
——————————————————————————————————————————
STG Attends Renaissance Exercise Equipment Official Release and Conference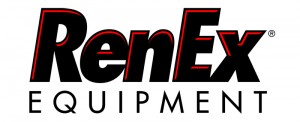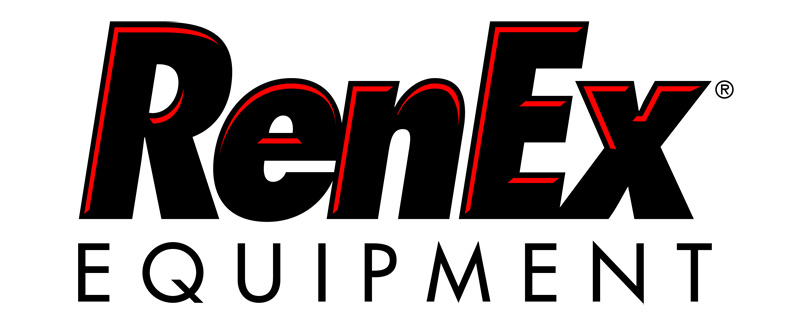 Oct. 14-15, 2011 – Michael Petrella, owner of STG Strength and Power, along with Valerie Clement of Feminine Physique by Valerie, traveled to Cleveland, Ohio to attend and participate in the official launch of Renaissance Exercise Equipment.
Renaissance Exercise had previously purchased the former SuperSlow brand of equipment; however, this new incarnation of equipment is on a much higher level of function and engineering than its predecessor. The conference was a first class event from start to finish. Josh Trentine and the entire RenEx team worked tirelessly to make sure everyone in attendance not only took in a great deal of knowledge, but were also able to attain practical hands-on experience by using the machines under the guidance of professional practitioners of this style of resistance training.
The Friday night started off with a catered gathering of all those attending the conference and it was a treat to be in a room with so many liked-minded individuals. Being at a table with Boyer Coe and Ken Hutchins, both giving first hand stories of their time with Arthur Jones, was well worth the price of the conference on its own. But this was just a preview of things to come!
Saturday started bright and early with introductions to the system of training and the machines being presented for the first time. The morning was spent going over the finer points of the new system and how it related to the equipment. This was possibly the most challenging task for the RenEx team, but they did a great job.
From here we got into the really fun part. The RenEx team put Al Coleman through a four exercise workout. The intensity of the workout produced by Al's tremendous understanding of the RenEx protocol and coupled with the new machines left him on the floor for several minutes afterward. It was a very powerful demonstration of what is possible when using the RenEx machines.
After a catered lunch, the group was given the opportunity to get a first-hand experience of the new machines. Although each machine in the lineup is impressive, there were a couple of things that really stood out for me. One of the first things I did was jump on the new RenEx Trunk Extension. It was a great experience to get set-up on the machine by Ken Hutchins, who was one of the designers of the piece. The major difference between the RenEx machine and other low back devices is in the huge range available. I had the distinct honour of being the first person to max out the range of the machine during any of its testing, training or at the conference. Ken actually asked if I was from the carnival and ensured that the photographer had taken a picture of me in the machine for proof. Ken commented that back in the Nautilus days, there were cases of abnormal feats performed on the original Nautilus pieces, but no pictures were ever taken. Even though the range was so extended, the movement felt great throughout and my back felt excellent afterwards.
The next machine I used had the greatest impression on me. The new RenEx Leg Press, in my opinion, is the "Flag Ship" of the line and one of the most intense pieces of exercise equipment I have had the privilege to use thus far. Josh Trentine set me up on it and, in great detail, went over how he expected me to perform each part of the rep. After 3 reps my legs were burning and I figured that would be it. Most of the other machines I tried with a lighter weight just to get the feel. But Josh had other ideas. He said something along the lines of, "You came all the way down here, so you had better get the full effect of the equipment". At this same point I noticed in the reflection of the monitor that sat above the footboard that people had gathered behind me to watch the set. My breathing accelerated and I knew I had to give it everything I had. The burn that followed in my legs through the next few reps was almost unbearable. Each moment I thought I was done, Josh would spur me on to keep going. As long as I was honest with my effort, I was able to continue the set long past what I believed I could do. I described it to others in attendance as feeling like a hot knife was being pushed into my quads. I was shocked about what I felt and how quickly you can fatigue yourself with the RenEx protocol. As Josh helped me stand out of the machine, it became apparent that all the reading I had done previous to the conference on the RenEx protocol and all the listening I had done in the morning paled in comparison to utilizing the protocol first-hand under Josh's instruction. I had a similar feeling a few years ago when I read Brian Johnston's J-reps book. I thought I knew the protocol, but working with Brian directly was the only way to truly express what the author was trying to get across.
I'd like to share some of my favorite memories from the event:
– Having my friend Randy Roach there was amazing. Being blind, he has a very different take on many subjects and seeing him evaluate the machines gave me a whole new appreciation for the engineering that went into them and how truly impressive Randy is as an individual.
– Getting to meet Dr. Doug McGuff. I had presented with Doug on a joint topic at the 2009 Toronto HIT conference, but it was via internet link. It was great to speak with him in person, even though we only talked briefly as he was getting ready to perform a full workout. For his first-hand account of the workout I would encourage those to visit his website. http://www.bodybyscience.net/
Above – L-R – Michael Petrella with long time friend Randy Roach. Dr. Doug
McGuff starting his workout with Ken Hutchins.
– Meeting Chuck Spencer. Chuck represents what is possible in all of us. He has taken full control of his health by making radical changes in his diet. His approach to exercise is based on critical thinking and has resulted in his development of many custom exercise machines to satisfy his own passion for self discovery.
– Ken Hutchins telling Arthur Jones stories that have never and probably will never make print. Also being set-up and trained on the RenEx Trunk Extension by him was a real treat.
– Spending time with Boyer Coe. I was fortunate enough to have dinner with Boyer on both the Friday and Saturday nights. We tried to get into a restaurant that was featured on the TV show Man v. Food, but the wait time was 1.5+ hours each night, so we had to go elsewhere. After discussing their mutual love of cheesecake, Boyer and Valerie convinced me to drive to the other side of Cleveland to find a Cheese Cake Factory. The stories were flowing all night. I was truly impressed with how Boyer conducted himself. He was very much the celebrity of the conference and took time to speak with anyone who came up to him, shaking hands, signing autographs, etc. If everyone in the fitness industry conducted themselves as kindly and professionally as Boyer, we would be a shining example to all other communities.
I believe everyone who attended found a great deal of value in the whole conference. Is RenEx the future of exercise? Only time will tell that. However, seeing such smart entrepreneurs working to further exercise science in such a professional manner is a ray of light in a sometimes darkened industry. I would encourage all those interested in the machines or protocol to contact the RenEx team. https://www.ren-ex.com/