As a follow up to my previous post regarding breathing during exercise, I'd like to delve a little further into the idea of why it may be more important to learn how to simply avoid the Val Salva Maneuver than it is to teach someone how to "breathe correctly".
These thoughts are germane only to the high intensity exercise that we here at Renaissance Exercise prescribe and practice and do not apply to the various forms of strength sports that involve the lifting of weights.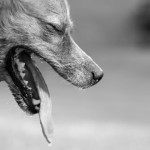 Early in a subject's and/or instructor's experience with slow speed/ high intensity exercise, they may be taught to "over breathe" in a fashion similar to the sound of a panting dog.
The theory behind this strange practice is that if one goes to the other extreme, the tendency to hold the breath will be overridden. If this is done with the jaw relaxed and the mouth wide open, then this "dog panting" technique can momentarily serve its purpose well.
Even so, my preference over the past few years has been to get away from teaching this crutch. My experience has shown me that this manner of breathing is really just another form of patterned breathing that can lead to long term issues that become difficult to fix down the road.
Amongst the most obvious of problems that can arise from purposefully panting right from the get go, is that it dries out one's air passage ways quite significantly. Besides the annoyance of feeling a dry mouth, the subject will feel the need to swallow.
At the moment the subject swallows, they are no longer smoothly contracting the target muscles. Some swallowing is permissible, but on the whole it should be minimized. This may sound nit-picky, but it has important implications that I will address in a follow up post. 
Furthermore, this panting style breathing is in and of itself exhausting. Being guilty of once encouraging this form of breathing, I can attest to the number of subjects who would complain of so much light headedness and dizziness that they would have to terminate the exercise for reasons unrelated to muscular failure. As you can surmise, this is never good.
It is also my belief that consciously hyperventilating sends one into a state of panic that is near impossible to retract from in the middle of an exercise. Working to failure requires a calm excitation and one must be careful not to cross the line into Panictown.
We must understand that respiration in the context of high intensity exercise is one of the body's governors, and that one of the main reasons to avoid the Val Salva maneuver is so that our body can get rid of enough Co2 to help neutralize the metabolic milieu.
This isn't a process that we should try to accentuate or control as it will happen if you don't inhibit it.  Inhibiting it is in essence what the Val Salva maneuver does to this process.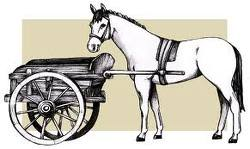 Attempting to avoid the Val Salva maneuver by purposefully hyperventilating throughout an exercise is akin to "pushing the cart before the horse".
Breathing just may be the most valuable feedback tool that we have to determine what is happening at the muscular level. It serves as a mirror of muscular activity. It is my opinion that consistent and rapid panting only serves to make that mirror murky.
In my next post, I'd like to dive into how breathing and our level of oxygen debt could quite possibly be the best subjective measure we have for determining the effects of a particular protocol's ability to load muscle tissue.
As always, let us know your thoughts by posting in the comments section below. We'd love to hear your feedback!