One interesting question that I see brought up on internet discussion forums a lot is, "Do clients really care about the equipment?"
Before I give you my answer, I'd like to first provide what I have seen as the most common response to this answer: no.  Mind you, I've never heard this response from the majority of clients themselves, but rather from trainers on said internet forums.  The typical explanation is something to the effect of, "Great equipment is all well and good, but most clients don't care about it and it isn't necessary as long as you are able to get them in better shape and improve their quality of life."  For a good number of people this is at least initially true.  However, my 12 years of implementing this protocol for a living have given me quite a different perspective.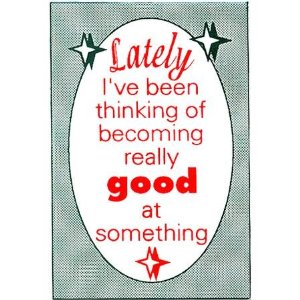 What I have seen is that, above and beyond anything else, people want to be good at something.  They want to excel at whatever it is they are being asked to do.  They walk through your door and listen to your reasons as to why they should try this technology to reach what they think their goals are.  After listening to your explanations and/or experiencing a sample of what it is you offer, they either decide to give it a go or they don't.  If they even half accept the methods you are proposing as valid, then it is up to you to do your best to direct their training towards the ideal manifestation of those methods.
Your assumption (whether true or not) is that the closer they come to performing exactly as you ask, the more likely it is that you can assure them of progress.  In a sense, what occurs is a reversal of roles.  They come to you with a goal and you in turn give them one.  The only way that you can make what you do as a practitioner work is by them understanding that although they may never perfect your protocol (it is an ideal), the effort to do so must be provided in order for them to optimize your program.  I can't remember who said it, but I always enjoyed this quote, "Striving for 100% compliance will get you 80% of the way there".  In other words, while the ideal is impossible you must at least aim for it or you will fall way short.
My ideas behind why I consider the aim at ideals so important are fodder for another article.  What I wish to stress here is the importance of equipment lending a hand toward a client's path toward that ideal.  And like any tool, if it makes a project easier then it becomes considered indispensable.  In the case of learning and teaching this protocol, good pieces of equipment make teaching more precise and improve a client's feedback so that they in turn can efficiently do what you ask.  This efficiency closes an educational gap that seems to elude many people.
Good pieces of equipment provide a person with an opportunity to understand what their body is doing through space and time.  To this end it is extremely important that the machine minimizes obstructions that would muddle the transmission between the instructor's verbiage and the subjects' movement.  My experience has shown that the more interference that exists between the instructions I give and the subject's expression of those instructions, the more frustration will ensue.  The frustration that this interference causes can only end in one of two ways: either the client quits because they can't seem to figure out how to connect the dots and/or they accept it as is and wind up becoming a slow moving furniture mover.  The latter consequence is in my opinion why so many people have claimed lackluster results from their perception of slow speed exercise protocols, but it is the former reason that may hint at why clients quit.  Of course they don't say this to themselves, nor would they explain it that way if asked, but I guarantee that folks who gain a better mastery of your protocol are not as likely to quit.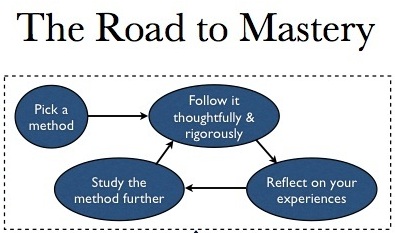 Why would this be?  Quite simply, greater mastery of something increases the likelihood that an individual will have a clearer picture of cause and effect.  Increased mastery leads to a greater level of satisfaction of what one is doing and sparks an inquisitiveness regarding the process.  Going through the motions is no longer an option and suddenly one begins to pick up on things they hadn't noticed before.
So what does the rambling of the preceding paragraphs have to do with whether or not clients care about equipment?  It is my strong opinion that clients will take interest in the equipment if you do.  If the instructor goes through the pains of understanding as much about the equipment as they can and can in turn use that knowledge in their instruction of an exercise, then you have just asked the person performing the exercise to study the machine and find out if what the instructor said is true.
The whole workout becomes a process of inquiry and over time a client will be to take that inquiry and obtain a new level of intuitive knowledge about the machine they are using.  That new knowledge creates a feedback loop that will improve their ability to fatigue themselves in following workouts.  Any upgrades or improvements one makes to a given piece of equipment can be introduced and explained to a client and the process of inquiry takes a new course.  They will be able to feel how the previous incarnation of said piece was hindering their process in some way and will gain a deeper appreciation of just how much an experience can be improved upon.  Of course, a client probably won't be able to articulate this process, but they will surely appreciate that it is there and overtime will train for the sake of the process itself rather than what they originally had in mind.
In closing, I have observed that the clients who comprise the bulk of your customer base and stick around, are the ones who appreciate can appreciate just how much a good piece of equipment can improve the training experience.