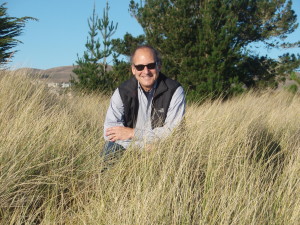 Meet Ken Dery, who has been a dedicated Overload Fitness client for the last eight years – who had a stroke a couple years ago…
We chose Ken as our "Client of the Month" for March.
Here are a few words from Josh Trentine on Ken's time with Overload:
"Ken has been a great pleasure to train. I really enjoy his energy and positivity. Even after he had a stroke, he has built his leg press strength far beyond that of an average man half his age."
Thank you, Ken, for all of your hard work thoughout the years! Here's to many more!
"I used to have back spasms maybe twice each year and I would go down for two or three days. Ultimately those occurrences began to escalate. I first joined Overload to strengthen my lower back. After six or seven months of Overload strength training, I finally improved. The occurrences of those difficult spasms continued to improve to the point that I might have a flare up once a year. I was (and still am) a believer.
However, that is not why I was selected as Overload's "Client of the Month"! That distinction has come for other reasons. Out of nowhere in October 2010, I had a stroke. My entire right side was basically gone: unable to lift my arm, unable to stand or walk.
After 17 days in acute in-patient rehab, I could walk reasonably with a cane, but was far from normal. I happened to bump into Overload founder Josh Trentine and we talked about my condition. It was evident that besides the excellent outpatient occupational and physical therapy that I was receiving, Josh felt Overload strength training would help my recovery immeasurably. He was absolutely right!
Today I no longer do either occupational or physical therapy, but I do Overload every week. My strength is back to greater than it was before the stroke. I am back to skiing and am able to enjoy everything that I could ever do before. That is my Overload story!"
– Ken Dery
Talk about an inspiration for us all.