My Experience With Exercise Tolerance
By Travis Weigand
In the weeks after the 2011 RenEx Conference, the RenEx team held a teleconference to answer additional questions posed by the attendees. Someone asked regarding poor exercise tolerance. Here is an excerpt from Al Coleman's response:
A subject's exercise tolerance improves as his ability to direct effort improves. Thus, global expenditure lessens as well as the subject's energy depletion and inability to quickly recuperate from the workout.
Example: About a year ago, I went through a workout of about 6 or 7 exercises and was visually extremely fatigued, wiped out, and dysfunctional for a few minutes.
Immediately thereafter, Josh Trentine and I instructed a similar subject who trained intensely, but who had not quite developed the ability to direct his efforts into efficient inroading.



After three exercises the exercise subject turned green and struggled with severe nausea. His exercise intolerance was merely an inefficiency in the way he had learned to concentrate up to that point.
I'll start by acknowledging that the subject in this story is me. The workout mentioned was the first time I met Al, and perhaps the third workout I'd completed at Overload Fitness. I offer my personal journey from what I describe as abysmally low exercise tolerance. It is a dramatic example of the progress that can be made.
Before
For approximately three years prior to my first RenEx workout I followed a more traditional HIT paradigm. I look back on that time as valuable. My HIT workouts ingrained in me an obsession for satisfying the assumed objective of exercise.
Because I had unknowingly developed this mental fixation, I resorted to any means necessary to complete more repetitions or add more resistance to the machine. The Renaissance of Exercise: A Vitruvian Adventure discusses these performance discrepancies at length, so I'll omit their descriptions. However, rest assured that I employed every undesirable behavior one could conjure up in order to make my way through an exercise set.
See 'The Assumed Objective Versus The Real Objective In Exercise' Blog Post from January 30, 2012 here.
I abandoned the HIT paradigm after meeting Josh Trentine. I took his advice and read the second edition of the SuperSlow® Technical Manual along with Dr. Doug McGuff''s Ultimate Exercise Bulletin.
Unfortunately, I was left to my own devices as I made my transition from the HIT paradigm to performance in a RenEx® vein. The physical precision my new workouts required improved my overall experience only slightly. I fell short because the concept, directed effort, was still foreign to me. Inroad was a word I'd used without yet understanding its meaning. Thus, I quickly evolved into the subject Al spoke of during the teleconference.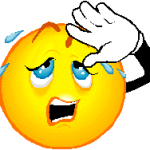 I worked out once a week and could not tolerate more than three or four exercises without being practically destroyed. Immediately following the workout I lay on the floor for periods of up to an hour fighting off nausea or recovering from vomiting. When Al said that I turned green he wasn't exaggerating. The remainder of the day I possessed little energy or mental clarity.

As a result of my poor exercise tolerance, I did not look forward to my weekly workout and often had anxiety prior to the first exercise.
Family members observed me in my post-workout stupor, and my father postulated that my poor exercise tolerance might even be genetic; he had become physically ill after several workouts in his younger years. I never considered my tolerance for exercise to be anything but normal. I was convinced that I was just  "working harder" than everybody else.
The Fix
A year passed between my first and second workouts with Al. In that period of time I finished college, certified with Ken Hutchins, and committed to work as an instructor at Overload Fitness. As I began to acquire a conceptual and theoretical understanding of RenEx protocol I adopted a new found outlook on exercise tolerance.
I observed countless workouts wherein subjects attained a deep degree of inroad and demonstrated none of the adverse effects I had experienced. They had all acquired a skill set I was unaware even existed.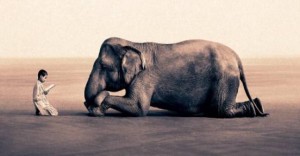 After a month's worth of workouts with Al I considered myself cured. I started honing in on the power of intention.
If my intent from the moment the exercise commenced was to inroad my musculature as thoroughly and quickly as possible, none of my energy was wasted. My performance discrepancies vanished. And because none of my energy was wasted, I experienced none of my usual, post-workout, prolonged and negative consequences. There seemed to be a direct correlation between my exercise tolerance and my current level of comprehension of the protocol. The more I understood, the more efficiently I could direct my physical resources.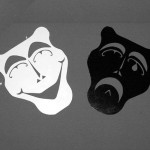 The inherent value in spending so much time working toward the assumed objective is that once the real objective is learned and attained, it carries more meaning. The dichotomy between the two makes the learning process much more captivating.
When my physical and mental competency finally coalesced to satisfy the real objective I felt emboldened. That was the turning point, plain and simple.
After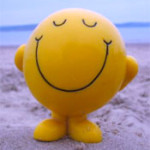 I can now rate my tolerance for exercise at well above average. I currently work out twice a week with five or six exercises in each routine. I am no longer rendered dysfunctional for prolonged periods of time immediately following a workout. I don't lie on the floor anymore, and I don't get nauseous. Ten to fifteen minutes after my last exercise I am ready to continue with my day. In fact, I tend to feel more physically and mentally energized after my workouts. I have zero anxiety leading up to my workouts and tend to get excited about the prospect of working out.
If a subject struggles with poor exercise tolerance, it is likely that the word, tolerance, is part of the problem. The idea that you must "tolerate" a set of exercise is a backward one. It implies that somehow the exercise is in control of you and not the other way around.
Remember that YOU are the biggest component when it comes to exercise. Mechanical and environmental constraints notwithstanding, your physical and mental input have the greatest influence on the outcome of any given exercise. Learn how and where to direct that input, and your workouts will become extraordinarily productive.
My transformation has been nothing short of dramatic. And I've observed similar transformations take place with our subjects at Overload Fitness. Subjects are not doomed to poor exercise tolerance.