Negative Thoughts: You May Never Completely Understand It (Part 4)
by General Tso
The following might be of interest.
Why does the body produce congestion? 
Why do we experience edema?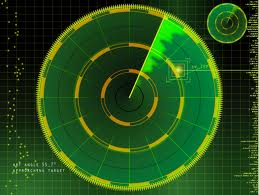 A theory I have proposed is that the system is attempting to shut down.  Biological self-preservation and system redundancy is circumvented by the atypical act of slow repetition speed.  In a sense we "fly under the radar."
The stimulus is presented in a manner so foreign to the body that we stay beneath its protective margins, at least for a longer period of time.  This may also account for the protective nature some have expressed when we encounter "harsh" resistance. 
A bracing affect if you will.
Watch an advanced subject train. 
Their ability to contract and un-contract is extraordinary.
Intensity=inroad?
No way. 
What you think you're experiencing and what the muscles are truly experiencing may be very different.
I often read that if such requirements were necessary, we would have died out as a species. I look at this situation from a somewhat different perspective.  Perhaps certain individuals, the survivors whose traits were passed on, did not die out because they attained these special adaptations. It was these adaptations, within the species, which in turn allowed them (us) to survive. 
These requirements, that often offer resistance to our goals, may have played a very different and important role in our survival.   Additionally, attaching a tag of rate-limiting, presents a troublesome set of circumstances that, beyond the realm of realistic training expectations, most would be better served avoiding. 
The only manner in which to establish a higher standard is to respectfully crush the old one.  The higher you go the more rarified the air. 
Don't expect credit and don't expect a lot of company.
I have no commercial interest in any results at this time. 
In fact I have spent tremendous amounts of my own money attempting to get some answers.  I'm not certain I care to share the results for the simple reason that most people will twist and misconstrue them to suit their own purposes. 
But I will say this:
If you truly wish to understand something, the first prerequisite is to respect it.  You do this by admitting to yourself that you may never completely understand it.  This alleviates the tendency, which too many possess, of switching from one position to another. 
Secondly, your investigation should be for the right reasons.  Boasting or attempting to be an authority is not one of them.  Because you are curious is most important.  It is from this position that my motivation starts and ends.
We require a standard. 
We must control variables so that we may draw conclusions that are worth the paper they are written on.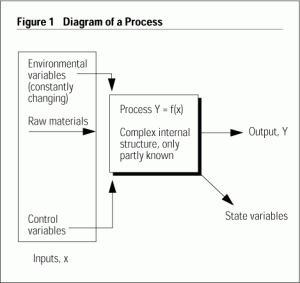 There are those who are working hard to develop better tools, protocols and teaching methods. They don't take short cuts, and they don't do it to post on forums.  They do it because they don't know any other way to conduct their lives. It requires an ongoing day to day commitment because we (I) want answers.   
Finally:
Is all this accuracy and precision necessary?  I believe it is for three reasons.  
First, we can build tools that allow us to observe and measure.  Without an exacting standard of performance, we compromise both. 
Second, each person represents an experiment with an N of one.  Each person is their own control.  This produces serial single subject studies; the compilation of which produces group data. From these data we can produce accurate measurement despite individual differences.
Thirdly, when prescribing medicine, physicians take into account age, weight and medical history of the individual, in addition to their medical symptoms. 
What are we taking into consideration?