November 29 marked the one year anniversary for Renaissance Exercise. It's hard to believe that it has been a year already since we first launched our blog with our very first post The Renaissance Has Begun!
As you know over the past year we have been giving away a tremendous amount of content to help engage and motivate those like-minded individuals like yourself.
I hope we have done just that.
Keeping in that spirit we want to give you some more HIGH CONTENT training that we hope you will take and implement right away in your own training and that of others.
This is a topic straight from The Renaissance of Exercise: A Vitruvian Adventure.
It is probably one of the most important topics we preach and teach.
I'm sure you will find it of tremendous value.
So fill out the form below to check it out!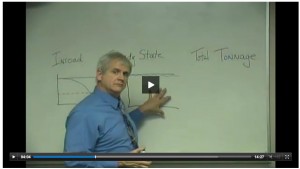 Stay tuned as on Wednesday we will share the experience of those in attendance at the RenEx Equipment Workshop.
Until then, enjoy the presentation and do us a favor and leave us a comment with your thoughts and questions.
Ken
P.S. Fill out the form above to see the presentation!
P.P.S. Mark your calendars for Thursday, December 15th as The Renaissance of Exercise: A Vitruvian Adventure is available for the first time to the public. Don't miss out on your opportunity to help us revolutionize the fitness industry by putting the contents of the textbook into ACTION!