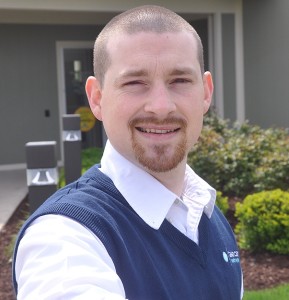 RenEx Experience
Joe Anderson
8/30/13 Workout at OVERLOAD Fitness
• Leg Press TSC
• OHP (with Project X feedback)
• Compound Row TSC
• Simple Row
• Ventral Torso
• iPO
• iPD
The Beachwood OVERLOAD facility has changed A LOT since last I was there…and so had my exercise expression (still got a ways to go). I've commented previously on how bad I was the first time there (and Josh will confirm…all I gotta say is Ventral Torso…oh, boy…smh). I do believe the initial experience, as well as my "keen observation" of the RenEx materials (online, printed, audio, etc) helped with improvement. However, this pales in comparison to the impact of RenEx solutions in the studio today.
I had previously exercised on prototypes, but the equipment I experienced today had been updated and further refined. I cannot overstate the detail that has been put into making the end user's experience simple, repeatable and productive. Further, the feedback is a game-changer. I had briefly experienced feedback on the iPOPD at a RenEx workshop…but today I got to experience the full effect of its impact on the learning process…and the inroad process – WOW!
The experience with Project X was awesome (gotta say that like Bowfinger). Such a cool idea…and really could be the 'thing' that takes this to a whole new level, as the 'guys' ideas for further features come to fruition. It must be gratifying to see one's vision become reality. I commend the entire Team for DOING the work it has taken to make it happen. If there was doubt previously about the commitment of this Team to advance exercise (and there wasn't), it would have been removed today. I have seen the product of their relentless efforts…I have seen the future of exercise, and it is bright as hell!!
Big thanks to Josh, Al, Ken, Gus, Jeff…and Jeffrey Muehl.