Over the years we have had many requests for people to visit our studios and learn and experience our unique business and training systems.
Well, recently I received such a request from Laszlo Komaromy from Sweden.
I figured if Laszlo was going to travel all the way from Sweden, I would gladly accommodate him.
After his recent 5 day stay with us at OVERLOAD Fitness below is the letter I received regarding his experience unedited.
——————————————————————————————————————————
"Hi folks!
Would like to tell you about my trip/ an amateur's view, to Josh Trentine and to OVERLOAD Fitness.
Short background:
Male. Three children. Live in Sweden. Clean & Jerk 300 pounds, at age 17, 1965. (From which I've had a lifelong, more or less, trouble with lower back, hip and neck.) Anyone remember what Josh said about heavy squats?
County weight and hammer throw champion in Smaland 2010 and 2011 for my age group.
Met Arthur Jones 1981 in Ocala. Was trained by Ellington Darden once. Still have nice/lasting memories from that day!
ITF cho dan -73. Hon. 6 dan. Spearfisher, and "blitz" chess player on Chessbase.com. Dentist.
I've made my best muscular gains/progress in the last years, by doing Brian Johnstons J-reps, (thirds), on conv. Nautilus machines. A big thanks goes to BDJ!
Great fan of Doug McGuff!
Aims with my training:  good health, "age-fighting", hypertrophy, better posture, stronger back!
After reading this Renaissance thread back and forth, several times, I was so impressed by Josh's answers, logic, that I just simply had to see him! So I invited myself, and was cordially welcomed! He really went out of his way, changing business appointments to help and train me. Round trip was: 10 hours of car driving, 17 hours by plane, waiting, changing of airplanes and more waiting. All in all some 50 hours of traveling.
Cost: airplane ticket more than 10.000 Sw. crowns. Hotel Clarion, Ohio:  $790 dollars a week.
Was it worth it? You bet!!
Did I learn something? You bet!!
Body weight on arrival: 211, by the end of the week 220 pounds.
"Progress" LP 240/15 Monday, 340/6 Friday.
Another favorite was the back extension. I had lots of questions/views, some probably on the same stupid level as some people online. Take that back. That's impossible! I got tons of answers and advices. Managed to twist my hip somewhat, and who corrected it? Josh! Knows a heck of a lot about training/ muscles, being a Master instructor!
Do you think I am impressed by Josh, after meeting him? You bet!
His visions of new equipment, ISO certifying, being a gentleman, focused, strong, polite, owner of several studios with very, very good instructors, diversified etc. Who wouldn't be? Many of you should try to achieve one tenth of his combined capacity before trying to question his knowledge. A free tip from me.
After one of the workouts Josh took us (including Al Coleman) to his home for lunch, in his new black BMW 528. On the menu was: raw meat, second choice was raw meat. Third choice was.. you guessed it. So I had: raw meat, with raw butter and honey and salmon.Very good, though I had tried that at home, before! (Everything tastes far too salty, after eating like that.) I wasn't the one who cheated. Will I continue eating raw? You bet!
By the way, I wasn't  nearly as impressed by his half a million dollar house, complete with a swimming pool, as with the fact, that his "cluttered" garage had more, better/advanced "discarded" equipment than the whole commercial gym in the city of Oskarshamn in Sweden!
Brought with me a 3 month supply of Nanogreens10.
I am always surprised by the few fools here, first asking Josh for help on a a lot of things, then in the next sentence "stab him in the back". Strange/funny behavior! It takes the patience of an angel to continue answering questions, after such behavior. Also, I am somewhat surprised that all you people in his geographic vicinity, living perhaps within a few hours of drivings distance, don't take your chance /opportunity to visit him, and be trained by him. You don't know what you are missing. Your problem!
Was everything perfect? No, of course not.  Had trouble finding a hotel. I would have liked, to have more time, to try out all of his fantastic machines. I had a "half"/partial headache the whole week, somewhat relieved by a massive nose bleeding one night. My CPAP, (sleep apnea) didn't work because of the different current in US compared to Europe, 120V contra 220V, and somehow blew two reverse transformers so I gave it up! Slept worse than normal, which is bad anyway. Also, can't figure out why I seem to get more of an irregular heart beating after any HIT training.
Without wishing to be or sound unfriendly, I have no inclination of answering a lot of questions, should there be any, have other things to do. Urge you to visit Josh though, preferably with an open mind and desire to learn and find things out for yourself and your needs!  Anyone and everybody!! Bye"
Greetings to you all from Sweden, Laszlo Komaromy
—————————————————————————————————————————
At Overload Fitness our passion is helping people reach their physical conditioning goals. We are committed to providing our clients with the highest level of service.
In keeping with this, we acknowledge that starting a Renaissance Exercise fitness or rehabilitation program requires a somewhat tedious and time consuming introductory phase of learning, education, and praxis. The detailed induction process that we use to advance our clients serves to ensure a smooth transition into progressively more elaborate and intense exercise. Grading this process over the course of many moderate-level sessions permits the new subject to build confidence, develop skill, and learn the protocol's language and terminology, which ultimately allows for more effective and efficient communication with the instructor.
Occasionally, we receive requests from aficionados of HIT (High-Intensity Training) who wish to experience the Renaissance Exercise protocol by a visiting our studios and trying our equipment with the hopes of applying some of our principles to their personal fitness programs.
While we encourage and support the efforts of all people who wish to partake in proper exercise, we wish to remind everyone that our system of exercise is connected to three indivisible components (environment, equipment, and protocol). Even with months or years of training, it is highly inadvisable for any client to try Renaissance Exercise on his/her own.  We maintain that the only proper way to experience what we do, is to work through the proper channels the standard program in an official studio, with a qualified instructor and on approved machines.
In general, this also means that we strongly discourage short-term client enrollments for the purpose of teaching the protocol and adapting it for home or gym environments.
Having said this, we do offer exclusive, personal short-term services for those with genuine prior training history. These services are by appointment only and include extended studio visits (full-day, three-day, and five-day courses), prolonged orientations, teaching sessions, and meetings for exchanges of ideas.
For a detailed breakdown of these service costs, please contact me directly.
With that being said, we realize this is very cost prohibitive for a lot of people and we appreciate that.  Therefore, with the overwhelming response we have received regarding inquiry to our new line of equipment, we have come up with a cost effective solution to allow everybody to experience and learn first hand about the latest innovations for Renaissance Exercise.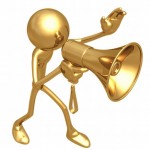 Stay turned for an upcoming announcement and opportunity that we promise you won't want to miss.