Without further ado here is Al Coleman and Doug McGuff's workouts from the Renaissance Exercise Equipment Workshop in October.
Doug's explanation of his experience right after was worth the price of admission.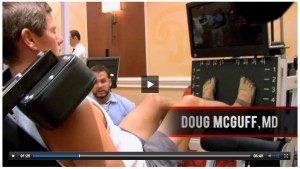 To gain instant access to this video and upcoming videos simply fill in your name and email address below!
After that, just keep an eye on your inbox to gain access to the upcoming videos. Trust me, you won't want to miss out!
So fill out the form below and enjoy!
**NOTE: If you are already on our list, no need to opt in. The link to the video is in your inbox!
Josh
P.S. Please leave any comments or questions you have below the video. We truly appreciate your feedback!
P.P.S. On Monday Ken will be teaching a chapter from his new upcoming textbook. You won't want to miss it!