Introducing the Compound Row by  

Over a decade ago, in his pivotal book Ultimate Exercise Bulletin #1, Doug McGuff M.D. made a request: 
"Ken Hutchins makes two incredibly sophisticated Linear Spine machines. My plea to Ken is to someday make a line of compound-movement machines (Compound Row, Chest Press,  Pulldown, Overhead Press and Leg Press) with all of the sophistication of the Linear Spine machines. All of these would incorporate positioning adjustments with threaded hand crank bearing assembly and digital readout, all movements on a linear bearing assembly, and low friction components throughout. I believe a line of generic routine machines is at least as important to the field as spinal machines. If you can't mass produce them, at least make them for the select facilities who could afford to pay for their production. But put me first on the waiting list"
Well Dr. McGuff, admittedly it's taken a little longer than anticipated but consider your request granted.
With the collaborative efforts of the associates of Renaissance Exercise, Ken Hutchins has developed a revolutionary new equipment line that far exceeds what anyone could have expected. 
Exquisitely handcrafted in Orlando, Florida, these machines are made with the same pioneering spirit that Ken has brought to the industry from the beginning.
Only this time, all the stops have been pulled to create products with zero compromise and maximum performance.
Production of the new line will be limited and the machines will only be available to applicants who pass a thorough screening process and certification. 
Already customers have placed orders in anticipation of what's to come but at last we can give you a glimpse of the future.
We are pleased to present the first of a new line of machines from Renaissance Exercise Equipment Ltd.: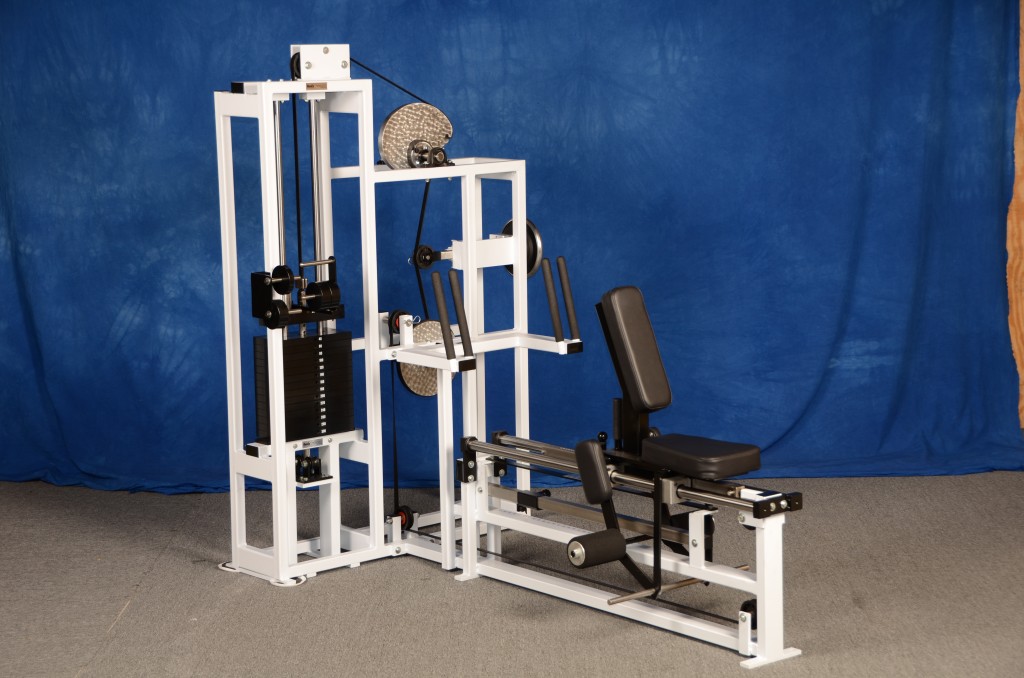 The next generation of Compound Row by Renaissance Exercise Equipment Ltd. continues the unique heritage of Ken Hutchins' original vision for equipment that bonds the user to the machine.
The RenEx Compound Row features an updated silhouette with an all-new body that feels remarkably rigid and secure.
The intricate shape, a harmony of sharp angles, drive-belt contours, and exposed mechanisms, fully captures the sophistication of this machine from its offset timing crank to the updated bearing housings under the seat carriage.
Plush upholstery and stiff, beefy grips provide exceptionally comfortable feel to the user while Class L shafts and solid aluminum cam and drive wheels help to transmit the efficiency of the newly designed weight stack.
As with all the new RenEx dynamic machines, resistance is delivered via the patented UltraGlide® top plate and 'tunable' Freedom Stack® which offer unparalleled ultra-low friction movement of the weight stack, precisely engineered for your most intense workout.
Start by sliding the seat all the way back to facilitate the simplest entry for any subject without the hassle of complex entry/exit procedures.
Then proceed to easily set the start position by releasing a single pull-pin.
A similarly simple adjustment allows you to set the micro-adjustable end-point delimiter.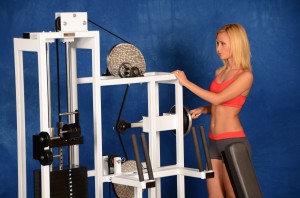 Now you can accurately time the variable cam precisely to create the most personalized resistance profile possible and provide a tailored end-point to perform a productive squeeze technique.
Just be sure to prepare your client for the breathtaking workout to follow! 
Whether your goal is to provide your dorsal musculature with muscle-shredding intensity or to successfully help rehabilitate damaged and feeble structures safely and clinically, the Compound Row machine by Renaissance Exercise Equipment Ltd. will perform to your highest expectations.
At Renaissance Exercise we are dedicated to developing and crafting the ideal machines for exercise and rehabilitation in concert with our protocol and philosophy.
This is just the beginning…..more to come soon!
By: Gus Diamantopoulos