I came across an interview I did with Carl Lanore on Super Human Radio some time ago. 
Carl is a great interviewer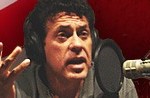 and really got a lot out of me for this show. The Renaissance concept wasn't fully evolved at the time of the show, but we do cover the fundamentals of Ken Hutchins' original SuperSlow protocol. At the time of the show we were no where near ready to come forward with the machines and the Renaissance protocols that go with them.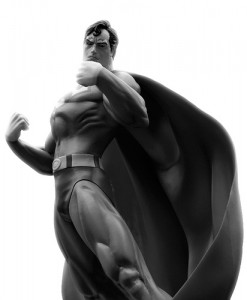 I've outlined the subjects that we covered in the interview below. Most of these subjects will require much more explanation for the initiated viewer.
What is High Intensity training
What went wrong with Single Set Training to Failure
Realistic stats for a Natural Bodybuilder
What's so magical about our single set
What dictates hypertrophy
General training guidelines
How do we define failure
What is the stimuli for adaptation
SuperSlow exercises can produce the benefits of H.I.T and High Volume Training 
What went wrong with H.I.T and what's the solution
Did Nautilus equipment miss the mark
Rep Ranges for SuperSlow protocol
What is most important load or fatigue….both?
 Lactic Acid threshold and hormonal impact
 Body-weight exercises
How to adapt the Chin-Up
Radical Cam effect and using HEAVIER loads with more precise expression
SuperSlow and Bodybuilding
What does a SuperSlow rep look like
Focus and discipline- benefits of proper equipment and environment
Free Weights vs. Machines
Thorough Inroad Technique and extending the set at the key point of stimulus
Squats Vs Leg Press- what kind of Leg Press is best
How to get started
Breathing (I'm not happy w/ this discussion, but I didn't want to bog down,  see Al Coleman's  blog article HERE)
Generic Routine
The real work starts at failure
MedX & Retrofit Nautilus
Metabolic impact of Leg Press
How to prepare for Leg Press
T.U.L's
Does "Power Factor Training" hold any water
Mechanical work formula
A & B routines
Why do we avoid the thought of "holding weights"- I'm not happy with this discussion and the word "hold" snuck into the conversation where I didn't like it. Again the constraints of the forum.
Avoid ValSalva
Breathing & Inroad
Prone Leg Curl vs Seated  
Is SuperSlow ideal for Bodybuilding pre-contest preparation?
Now that you have an overview of the conversation, sit back and enjoy by clicking here!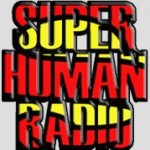 Please appreciate that this is a national radio show and the information had to be as low tech as possible, as the average listener is not engaged in H.I.T training and wouldn't recognize anything about SuperSlow beyond what the name might entail.
There are a few subjects that I feel I was a bit lax on as I didn't want the subject matter to get to technical for our first show. I thought this would be a good surface level introduction worthy of a follow up at some point.
Listening today I'm not particularly happy about the discussion about how we should associate with our breathing.
The RENAISSANCE follower should defer to Al Coleman's blog post Breathing…Easier Said Than Done! 01/12/11, for the latest on this subject.
The other point in the interview that requires much more detail is the instruction of "Squeeze Technique" VS. the term "hold".
In practice, there is NEVER any point in time where we think or attempt to hold when performing Renaissance Exercise.
This subject deserves an entire article.
In the interview you may get a sense, at times, that I'm trying to encourage the listener to work through the endpoint of an exercise in order to illicit the most intense contraction, and other times the word "hold" crept in.
Defer to the idea of "squeeze technique" or thorough inroad, never "hold".
As always, please let me know your thoughts and comments by posting them below in the comments section and we will personally reply!