There has been an overwhelming response to the RENAISSANCE EXERCISE movement thus far. To date our day to day operations have revolved around supervising the workout sessions in our facilities. This is what pays our bills and this will always be the cornerstone of our business, the end user, the trainee, although we must allocate more and more of our time toward education and product development.
The expansions of this philosophy and the web site have already led to many new developments and interests. Just in the past week we have finalized a number of new design concepts in the new REN EX line of equipment. Concepts that we have wanted to incorporate for years have finally come to fruition in working prototypes.
We have been using the basic platform and movement patterns well over ten years, but we have been able to improve these designs in such a way that will make it easier for the user to work harder and systems that will provide better feedback and allow the trainer to control more variables.
I cannot wait to unveil the new machines; our anticipated date is June 2011.
In the meantime the show must go on.
There is more demand than ever to educate both the trainers and trainees.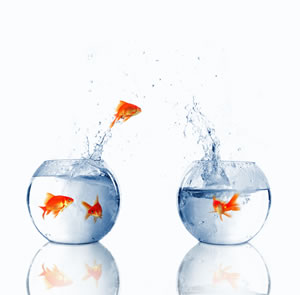 This week alone we have had communications with interested parties from the USA, India, Qatar, Canada and Australia. And we were fortunate enough to be able to do a workshop for students here in Cleveland this weekend, one of our students coming all the way from Australia.
The reality is that the RENAISSANCE movement is gaining momentum and in many ways has gotten ahead of itself. We have yet to release neither our technical manual, nor one piece of equipment.
That being said there are still many interested parties familiar with the teachings of Ken Hutchins. Our headquarters in Cleveland, Ohio has full lines of the original SuperSlow Systems machines (built by Ken Hutchins), MedX Machines, DAVID machines, and various generations of retrofit Nautilus. This set up has allowed us to take students who do not have our technology and teach them to get the most out of their equipment. When the equipment line is complete those who purchase the equipment will be required to enroll in the Renaissance Exercise Academy in order to best represent this technology.  
A big part of the educational process revolves around the articles that we write for this site and the chapters in our manual.
The other medium by which we introduce people to the protocol is video demonstration.
Whether it is instructional DVDs or the videos posted on the site. The most common request that we get is to post MORE video support. I think people require social proof and one video may be worth more to some than any numbers of articles we can write…assuming they know what they are looking for, which leads me to the original intent of this Blog post. 
A number of people have asked me, personally, to produce a video during an actual workout. I've been somewhat hesitant to do so for a number of reasons:
1. The vast majority of my workouts are done on REN EX equipment which is not ready to be released just yet.
2. It is quite a distraction and interruption of the workout to put together video that is decent. A regular workout can take 15 minutes.  Placing cameras, considering angles and organizing the whole production of getting every exercise on film could take 45 minutes or more, pretty much killing the workout continuity. When you only workout between 4 and 8 times per month and when you only repeat an exact workout maybe 12 times or less per year you hate to lose even one session.
3. We have a number of real time demonstrations with Al Coleman training that are already posted.
 4. No matter what the videos are there is going to be criticism.
While the overwhelming majority of comments are positive I received critiques on camera angles, equipment choices, I have been told the weights are too light, that TUL's are too high or too low, that the trainee's clothes look shabby, I've been told that we are showing off like proud peacocks and worst of all I've been told that the subject doesn't appear to be working hard. My point…unless you read the protocol and the articles and have experienced Ren Ex you might not know exactly what you are looking at.
Gus writes about the Al Coleman video:
"This is why so many of us are unable to communicate these ideas. You can't really see what we're saying.
You can't see that what Al is demonstrating is the best performance of the protocol that exists so far in ANY video.
You can't see that Al isn't just parroting past performances of slow movement, but instead working at the highest level possible for the purpose of stimulating muscular growth without wasting precious resources.
You can't see that the machine is delivering the resistance with no more friction than can be practically detected and that the resistance is so plentiful that most reasonably strong men would not remotely be able to replicate Al's performance.
You can't see that every rep that he performs requires his maximal concentration and effort. And you can't see that the moment the rep commences, the machine delivers a magnitude of resistance to equal his greater strength in that position. Or that he has to perform "rate changes" to match the timing of the machine's decrease of resistance as his muscles weaken along the range.
You can't see that as he approaches the end of the range of motion the device is opening the gate to a level of muscular congestion that affords maximal input to his physiology without the need for output nor that such input affects his muscular capacity dramatically thus setting him up for yet harder work at the moment he continues the exercise. 
You can't see that each moment that passes alters the feeling of each rep in such totality that none is his reps feel the same as any other. You can't see that his only resource to combat this ever changing resistance delivery is to release more and more effort thus signaling the ultimate intensity necessary to challenge the final moments.
You can't see that Al is genuinely dealing with the final moments of the incomplete rep by literally, not figuratively, demonstrating the primary objective; that he's actually IMPROVING his form at precisely that moment at which every fiber of his being is screaming to break loose and just finish the rep. You can't see that this attention to the primary objective of attending to his physiology annihilates the assumed objective of finding a way to move more, or greater, or longer.You also can't see that Al does all of this while fighting a biting inner turmoil, masking it with a serene countenance. You can't see that as the set proceeds, the rate of fatigue requires Al to deftly manipulate his perceived output to unleash all of his remaining strength to complete the last bits of range of motion despite the ever escalating difficulty in those formerly easier positions. 
You can't see that performing in this way obviates the need to do additional work, to add variables, to "mix it up", to extend the set. And you can't see that such performance, outside of helping achieve the desired consequences and adaptations, actually FEELS so good in his physiology that it's almost beyond description and certainly beyond that which is possible on any other equipment that we know of thus far.
Most of all you can't see that it took Al months–no–YEARS to learn to do this at such a high level. You can't see that one can't just go home and "try it" any more than you can go home and play guitar like VanHalen because you saw Eddie play up close once.
Of course you can't see these things. 
What can we say of demonstrations anyway? If they properly highlight intensity of effort, it's at the expense of the cold, calm aggression needed to focus deeply. Intensity is usually indicated with grimaces, grunting, groaning, and representations of pain that all make for great photos and video but are really nothing more than histrionic nonsense….Intensity without purpose and without inroad. Or, and this could be worse, the more recent "huff and puff" demos of people simply hyperventilating and wasting energy by over-breathing too early and with grossly insufficient resistance.
There's a reason why Hutchins was (from the beginning) against demonstrations: if they're doing wrong, the observer subconsciously learns the bad habits. If they're done right, the observer doesn't even know what he's seeing. 
It's not anyone's fault. This is the PROBLEM with this philosophy and protocol. It's tough to get right. And no one is to blame. We aren't indicting people's intentions, ability, intelligence or ego. We're saying that a very rigid system must be in place to help people experience what we are calling Renaissance Exercise.
There's a time and place for a live demonstration. It's when someone had an opportunity to try it our way under our supervision. This has been my experience, whenever someone who has had some background with all this comes to train with me: without fail they all say: "well, none of my workouts have ever felt like this before".  And then i must ask "why? What have you been doing?"…. Invariably an answer is not necessary and everyone comes to this profound and resigned "get it" moment because everything just fits.
We understand there's some frustration…. "you gotta have this that and the other to get it right"…or, "you did it, but  you didn't quite get it right"….and, "you need a cold room, fans, machines with freaky cams, gotta be stoic, slow, squeeze, fast-but-slow, get the rep but then don't"….it's all just too much, i know. But then, if you DO get it just right, well it's magic. And there ain't a study on earth that's necessary to prove that. 
Have you ever had a good tailor? i mean a really good "blow-your-fucking-mind-detail-oriented-tailor" ? If you have, then you know that such an artisan is rarer than rocking horse droppings. This kind of tailor can do things with fabric to merge with your body that few will ever replicate. Why? Most tailors learn the same basic things. So why is it that only very few can truly create the kind of garment that fits you truly well and consistently meet your expectations? As Al said, it's all about the details…details that many others would find ridiculous and laughable. Yet for the discerning aficionado, such details are the mark of true excellence…
We get that most people don't care that much about the details of a workout. (Most people don't care that much about anything). We get that to go this far is "hair-splitting". But we love this stuff…."
So, here I am contemplating posting another exercise demonstration.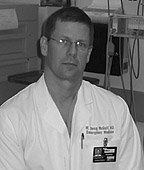 Most people have been asking for more video of exercise done in real time. I've been wanting to, for a long time, contribute a real time workout to Doug McGuff's Workout of the Week (W.O.W). Doug has been a huge influence for me and I can say that OVERLOAD FITNESS and RENAISSANCE EXERCISE may not exist if he doesn't write the book ULTIMATE EXERCISE. It is for this reason that I would like to pay tribute with my own W.O.W, but I go into this demonstration with much hesitation.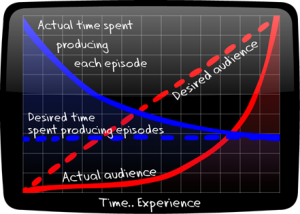 I constantly have Ken Hutchins voice echoing in my head "If they're done wrong, the observer subconsciously learns the bad habits. If they're done right, the observer doesn't even know what he's seeing."  I hear Gus's voice with his comments above how it's damn near impossible to get people to REALLY see what's going on. Not to mention the fact that Gus worked in film production and his quality of video I can never produce.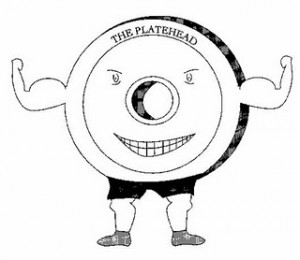 I can already hear the plateheads and gym rats exclaiming that we're not working hard in the videos and the weights are too light.
I can hear all of the members of the former SuperSlow Guild becoming enraged as I play to the orthodox exercise crowd.
And last but not least it doesn't make sense to film my W.O.W  on  Ren EX  equipment because it doesn't yet exist in the field and I'm not quite ready yet to fill any more orders for it than what we're currently doing.
Perhaps I'm completely nuts for trying to take in so many considerations, but I did when filming my W.O.W.   
The intent was to maintain the standards set forth by Ken Hutchins.
It was to provide an example of how this would be done on readily available equipment.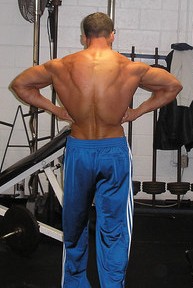 It was to show that people who train this way can become VERY SRTONG, stronger than with any other method and it was done to give the impression that the absolute load moving up and down requires tremendous effort even though my appearance is not a tell that I'm producing such efforts.
Stoic, blank, expressionless look on my face.
Now in the process of doing this I may have voided the warranty on all of the equipment in use. I strongly recommend against doing this to your own machines. MedX machines have enough inherent weight stack problems and friction issues without piling weight horns and weights on top of their already defective weight stacks.
 My Workout of the Week (W.O.W) is as follows:
Nautilus XP LOAD Deadlift starting weight 960#x4  (done more as a strength feat, not usually part of the workout and NOT recommended)
MedX retrofit  Compound Row 650#x4
MedX Chest Press 745#x3
MedX Leg Press 1305#x6
Watch Below Now!