In my last blog post, Are You A Personal Trainer Or A Life Changer?, I discussed how to survive and thrive in this business as an instructor.
Today, I'd like to discuss what it takes to survive and thrive as a business.
Sorry if this isn't as exciting as discussing the realm of lower turnaround, TUL or breathing BUT I know there are a lot of us in this niche who own businesses and this is our livelihood.
So for those of you who do not own a business then I apologize, Josh will be back next post with some exciting new content for you.
For the rest of you, I think you will find this of great value and if you don't by all means let me know 🙂
I've heard many HIT business owners say that this is a terrible business model.
I beg to differ.
Out of all of the other fitness training business models I believe ours to be one of the most efficient, effective and lucrative available.
Don't get me wrong our commitment to our training philosophy does have its limitations.
We can't train multiple people at once.
We can't buy cheap equipment or use no equipment at all.
We can't perform our service at a park or beach.
These may be perceived as limitations but I consider them the foundation of what makes our business model work so well.
You see, in any business you have to separate yourself from the competition if you want to survive and grow.  This is known as a UNIQUE SELLING PROPOSTION (USP) a term that was coined by the great advertising executive Rosser Reeves.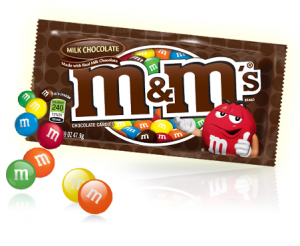 People often confuse a slogan for a USP.  A slogan can be congruent with your USP such as the one that Rosser Reeves created for M&Ms; "The milk chocolate melts in your mouth, not in your hand."
BUT, a slogan is NOT a USP.
A USP is what sets you apart from your competition.
However your slogan should be very relevant to your USP.
Take our OVERLOAD Fitness facility's slogan: Maximum Fitness…Minimum Time.
It is relevant to our USP but it doesn't tell the whole story. Damn close though.
Those who follow this model automatically have a UNIQUE SELLING PROPOSTION.
Think about it:
We keep our facility clinically controlled with regard to temperature so you won't sweat.
Our facility is devoid of any distractions (no music, mirrors or socializing).
We dress professionally.
We MUST use a specific type of equipment in order to perform the protocol which NO ONE else uses.
We actually have a system (a PROTOCOL) that is consistent and reproducible from instructor to instructor that no one else uses.
We require very little of your time; 20 minutes 1-2 times per week and we get RESULTS!
And typically most things we tell our clients are the exact OPPOSITE than what other personal trainers and popular magazines and TV infomercials are preaching.
I'm sure there are others but these are our main unique selling propositions.
Almost everything we do and say is 180 degrees in the opposite direction than other fitness businesses and this is what makes our business model such a success.
Therefore, if you follow this model in your business you have a built in USP that helps you surpass the competition.
So those out there claiming that this is a terrible business model are not performing the #1 job of any business owner.
What is that you may ask?
Bear with me and I'll tell you in a moment.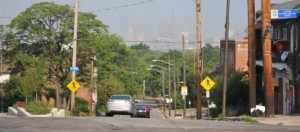 Two of our OVERLOAD facilities are in Cleveland, Ohio.
Let me say that again: CLEVELAND, OHIO.
According to the U.S. Census Bureau Cleveland, Ohio was the 2nd poorest city in the US only behind Detroit, Michigan.
Now if we can build a seven figure business in only 6 years in Cleveland, Ohio then I don't want to hear any excuses from those in more affluent cities.
One question you may ask is why are we so successful.
Now, this article is not meant to brag.  It is meant to shed some light on what I believe is the #1 reason Renaissance-like businesses fail.
The reason: They don't MARKET their business.
That's it.
Sorry, but it's true.
If you are a business owner then your number one job is Marketing!
More specifically Lead Generation.
Anyone know what that term means?  I didn't a few years ago.
Lead generation means always bringing a constant steady flow of new qualified prospects into your business.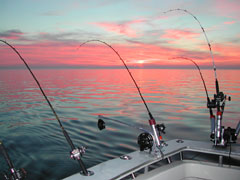 There is a now somewhat popular slogan in the Fitness Business world called "Multiple Poles In The Water."
This was coined by Billy Beck III who owns a fitness business in Florida (not a Renaissance Exercise model).
You see, Billy gets it and that's why he is successful.  I've met Billy and have masterminded with other non-Renaissance Exercise fitness business owners over the years in order to grow our business. (That was a gold nugget right there-mastermind)
You see, having multiple poles in the water is probably the most powerful fitness marketing lesson you'll ever get.
To paraphrase one of my mentors (another gold nugget-mentor):
"The #1 goal for any marketer: you, me, anyone in business – is to consistently put marketing poles in the water, measure the results, and let the NUMBERS (most important of which is ROI) determine whether or not you continue using that pole in the water or not.
Done correctly and diligently, over time you WILL develop consistently reliable poles in the water…consistently reliable fitness marketing tactics that generate new clients, retain/re-sell existing clients, and reactivate lost clients.
Then your job is to KEEP DOING THOSE THINGS REGULARLY. Do not stop until the numbers tell you to.
And while you are consistently running your proven performers, you also never stop testing new poles in the water.
That, my friends, is the million dollar fitness business marketing plan in a nutshell."
So if you've plateaued – if you want better results, faster – get the hell out of your comfort zone.
Stop doing what you've always done.
If you don't do marketing START.  If you are marketing, how many poles in the water do you have and are you measuring the outcomes (ROI)?
Remember, you can't manage what you don't measure.
I hope this doesn't disappoint you to find out that your #1 job is MARKETING if you want to own a successful business.
It may not be as sexy as the training BUT it is an ABSOLUTE NECESSITY if you want to grow your business.
We can go into the details of what MARKETING actually is and should be to become successful but I will save that for another post if there is interest on your behalf.
So if this has resonated with you and you'd like to take this topic a step further please let us know by posting your thoughts below in the comments section.
And by all means show your love and click on the Like button as well! 
We truly appreciate and welcome your feedback.
Until next time, ALWAYS BE MARKETING!
P.S. Please leave your comments below and let us know what other business related questions you may have and we'll do our best to answer them!