Not a member of the RenEx Inner Circle and curious as to what's going on in there?
There are some seriously awesome conversations going on.  Here's one example of a topic currently being discussed over on the forum right now!
———————————————————————————-
HVT?
by Joshua Trentine | Administrator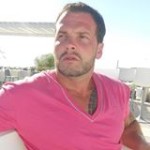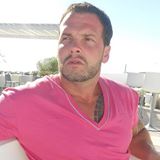 I've been competing in natural bodybuilding for over 20 years now on every level imaginable, over this period of time I have been able to interview 100's of very good bodybuilders. My primary conclusion : I don't know how they do it….1 to 2 hours a day, 5 to 7 days a week…sometimes 2x/day doing strength exercise, then they do 30 min to 3 hours of steady state in a day and then there is the MASSIVE amount of food prep time. Oh ya….as the show draws near practice of the mandatory poses and creating an artistic night show routine.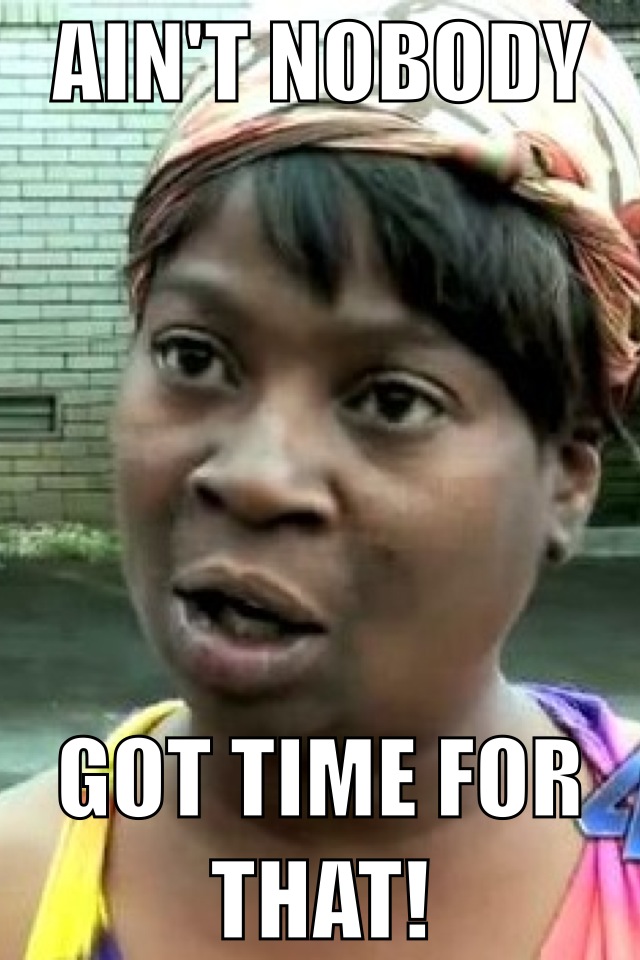 To me this looks like a full-time job w/ no pay….what is left for family, friends, fun and business????
It's really a massive commitment and I respect it, I just don't know if the juice would be worth the squeeze for me, but in the end I'm a hacker (words of Tim Ferris) and I've always wanted to get the result, but worker smart rather than long.
Guess what? while the actual scheduled time commitment for me may be 1/3 as much as orthodox bodybuilders it still mounts up and still forces me to adjust my thinking and my schedule all day, everyday. The neat thing is that the structure can actually improve my productivity rather than take from it, as the above schedule for the conventional bodybuilder is just too consuming and certainly not sustainable….we'll for me at least….and I don't even have any commitments outside of RenEx. I never got how guys with a full-time job and family can pull it off. I'd like to share the commitments that I'm putting into this project, in the end maybe it's HVT ?
So…for this contest I use RenEx exclusively. I train 2x/ week and every week….one of the workouts can be as many as 10 exercises, mostly single joint on that day. That workout could take 25…maybe even 30 minutes. The other one is briefer and mostly compound exercises. It is usually done in 20 min. Not so bad so far, but wait….it does mount up as the show draws near.
For me a good carb load is an essential part of looking my best on show day, so as the show draws near I begin to practice my "carb-up". These require me to reduce my carb intake for a few days….do some activity to help dump as much glycogen as possible then really push the carbohydrate for a couple days…usually practiced on weekends.
Next as the show draws near the mandatory poses must be practiced at least a few days per week, which is absolutely grueling and mine as well be full-body high-intensity workout sessions….towards the end these poses must be done daily.
Next…the lost art….preparing a choreographed night show routine….this can take months to prepare. Funny, most skimp on this part , but to me a "professional bodybuilder" must be that in every aspect…..modern judging criteria has really allowed for this slip in night show standard. This choreography is also time consuming and exhausting….and note this is all done in a calorie deprivation which might eventually be 1500 calories (or so) less than you would like to take in.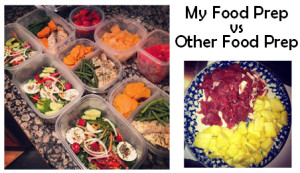 Now of course we have food preparations, which for me are minimal…I need no slow-cooker, no microwave, oven or stove….just a good pair of kitchen/meat scissors. I would say the time that I save on food prep and strength exercise is what allows me to participate in the sport…my commitment for the week may be equivalent to what a number of guys have to spend in one day on training and food prep….but I'm not sure a lot of people are willing to do it the way I do though….there is always a give and take and to do it this way every second, of every inch, of every rep, of every exercise, and time between must be accounted for, optimized, and laser focused in your training and for me my eating paradigm completely flipped…it's no joke 🙂
Then there are sleep requirements….my goal every night is to be in bed by 9:30 or 10pm, at the latest, so I can be up a 4am to tend to business and the extra requirements mentioned above. So in the end it "feels" like high-volume to me…and maybe it is ? but my hat is off to my competitors….they are all extraordinary for the time they commit.

For those of you who don't "like" the bodybuilding talk on here…lol, and this may include Ken Hutchins….bare with me…I'm knee deep in this until December and it's what's on my mind right now. We'll provide plenty of other content in the modules every month and we have much more to share this month that we are still working on….I suspect the overall content of this site will go way up when I can get these bodybuilding commitment behind me.
Curious…i know a few of you who follow the forum have competed…what are your thoughts and experience?
The content of this post is, in my opinion, just a very good description/expression of what it takes to…..well whatever one wants to accomplish. And also a good reminder of how we should proceed with exercise. Focused to make every second count so to reap the most benefits in the least time.
I never stood onstage but I'm fairly deep into exercise too if that means how many hours a day I'm occupied with it.
At forehand,all the best for the event.
ad
Dr. Doug McGuff | featured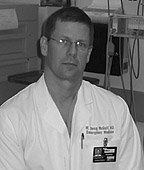 Joshua,
I think you should discuss your prep much more than you are doing here. This is a once in a lifetime opportunity for us to have insight into contest prep using RenEx principles. There are many out there who think it cannot be done.
Get Jeff or Al to video each workout between now and contest day and post it. Give us some video documentation of your food prep and eating. Give us a "day in the life" video experience.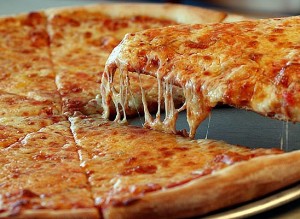 I only competed once as a teenager in the 1980's. Made the cut to the night show and placed 4th. I was the only one in the night show who was not using Deca, Anavar or both. I mistimed my peak and looked my best two days after the show (after a pizza binge), so I can see the value of the carb load.
The hardest part was stopping. I developed so much momentum heading into the show, that once it was over it was hard to ratchet back on training and diet. When I did let my leanness return to baseline, it was somewhat depressing.
Anyway, I think we can learn the most about protocol way out at the margins. This is a learning opportunity that should be documented here to the maximum extent possible.
Chime in folks. Let Josh know. We want more.

Pete Collins | featured


Doug, I agree and I cannot improve upon what you said there, so I second you. Go for it Josh, make our day, this would be excellent.
Pete
I agree with Doug too (of course!!). I mean this is the INNER CIRCLE of renex. so share this preparation with its members. And a sneak preview would be appreciated too:(.
Thanks ,
ad

Joe A | veteran


Success in any endeavor requires a high volume approach toward its achievement. The problem is, many people spend way too much time doing things that matter very little and very little time doing things that could make all the difference. Preferences and natural abilities tend to guide behavior here. This is opposite of the way highly successful individuals operate, at least the ones I've seen.
So, when you say, "I've always wanted to get the result, but work smart rather than long," this is somewhat misleading. Statements like this may be attractive to the lazy (like HIT began to attract), but this is not a good thing. That is not the way your approach should be marketed, as simply an option for people who do not have the time or discipline to invest in themselves more than a few minutes each week.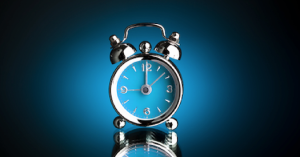 The fact is, while your time spent exercising may only be a few minutes each week, your investment toward the achievement of your goal is massive. You've simply identified where time is best spent and allocated your efforts to accommodate it. Consider the time it takes to conceive and build machines/technology that actually allow for just minutes of exercise. Consider the time experimenting with food to optimize the timing of your appearance. Consider the time it takes to perfect your posing. Consider the time spent educating yourself (reading, experimenting, consulting with experts, possibly traveling to them) toward the optimization of all of the variables that lead to the achievement of your end goal. This isn't even an exhaustive itemization of what you've invested.
Yours is not a minimalistic approach by any measure. Quite the opposite, actually.
This will be true for your consumers too.
A diabetic subject attempting to control their condition may only spend minutes of their week renting your equipment and instruction, but the actualization of their goal will require much more; optimizing the allocation of their effort, energy and time. It is a daily, sometimes hourly grind toward success.
Doug wants to be a successful author or ER physician; time must be allocated according to what is required. I don't view him as a minimalistic exerciser, but rather a high volume live-er. Nothing about him hints of an unwillingness to go to great lengths for results, despite <1 hour/week in a gym.
We tend to have an exercise-centric perspective when we discuss goals, results, etc. Back up and look at things more holistically. If the goal is health, the investment will be large, with time for exercise appropriately allocated. If the goal is competitive, the investment will be large, with time for exercise appropriately allocated. If the goal is appearance, the investment will be large, with time for exercise appropriately allocated.
Successful people don't go into their endeavor with the mindset of, "what's the least amount of time/effort I can put into this and still make some money?" This is a slippery slope to tread down. I, personally, hate the "least amount necessary" mindset, simply because of where I've seen it lead.
Whatever your goal, expect a hefty expenditure of time and effort in the journey toward it. The goal should be to optimize one's efforts in the necessary categories and allocate your time accordingly. Success requires a HVT approach, regardless of how much time you spend under load…
Joshua Trentine | Administrator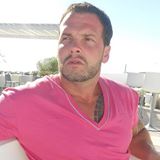 Joe,
I can't disagree with anything you say here. The basis for my exercise selection is that which works best for me….end of story. The point of my post was to express how much time and effort this bodybuilding thing takes and to include that if I had to do it the orthodox way I would likely fail to sustain… or perhaps fail to attempt.
I also agree that RenEx is anything but minimalistic…..
To clarify, my post was in agreement with your original post. My point was that, performing a relatively minimal amount of exercise is not the same as being minimalistic toward achieving a goal. Achievement of goals require one to lean toward OCD more than minimalism.
The trick is where/how you spend your time and energy…optimizing your efforts, instead of spinning your wheels.
More people fail at bodybuilding than succeed using orthodox methods. I think it is due to poor allocation of the time and energy they are clearly willing to put into their goal.
More people fail at bodybuilding than succeed using "HIT-type" methods. I think it is due to a misunderstanding of how much it takes to achieve this goal (not how much exercise, but how much it takes, period).
Your post gives some insight as to how much one must invest. Most people who seek minimalistic are not going to invest that much…which is different than your obvious willingness to go to great lengths and arriving at a somewhat minimal application, or rather optimizing the conditions to create a somewhat minimal application of the exercise component…leaving time for all of the other components which are as (or more) important toward the end goal.
rambling…
———————————————————————-
Interested??
Check out what an Inner Circle
membership entails at www.renexinnercircle.com.