Hello everyone,
My name is Daniel, I live in Brazil, and have been a fan of Superslow Training for about 8 years now. I just wanted to tell you about my training experience at Overload Fitness under the guidance of Josh Trentine.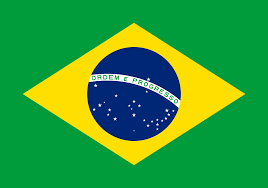 I train alone in a home gym as we do not have any Superslow studios in Brazil. The scarce knowledge I have about the technique comes from what I read in books ( Power of Ten, Slow Burn, Body by Science…) and in websites, most recently the Renex website. The articles on the Renex website written by Ken, Josh, Al and Gus are amazing. So I thought to myself, "why not pay a visit to Cleveland during my next vacation and "knock" on Josh and Al's door asking for some training advice. I contacted them by e-mail and Kristina booked me a session in late September.

First and foremost, I would like to strongly emphasize Josh´s attitude. He was very friendly from the get go and a real gentleman. His patience abounds and he really took his time to answer all all my amateur questions in the most detailed fashion. Another virtue of Josh is that he is very, very meticulous in presenting the right exercise technique. From the seating position on the machine and placement of hands and the adequate grip all the way to the right timing of a rep turnaround. You can feel his passion for the job.
Josh put me through a series of Renex, Medx and Superslow machines which I found amazing due to their low friction, design and cam mechanics. I surely paid my dues in all of them. I especially had a hard time on the leg press machine. There is a world of difference between training alone and a having a demanding trainer looking over your performance whilst concerned about getting the best possible "10 secs up, 10 secs down" rep out of you. The Renex i-machines were a special challenge for me. Delivering that steady contraction at the neck and row devices was surely a difficult and stimulating task. And everything was being registered on the screen in front of me. I could not get away with cheating.
Well, in summary, what I am trying to convey with all this writing is that if you are interested in serious and effective strength training and want to improve your workout performance, I can tell you that it is worthwhile to stop by Beachwood, Ohio and spend some hours learning the Ren-Ex method at Overload Fitness with the undivided attention given by Josh Trentine.
To the training and life success of everyone.
Sincerely,
Daniel Bekhor, MD