Why There is No Versus
By Ken Hutchins

We may easily accept the notion that we can increase muscular strength disproportionately to muscular endurance. After all, they are not the same thing—right? And they deserve a different emphasis in any worthy exercise program—right?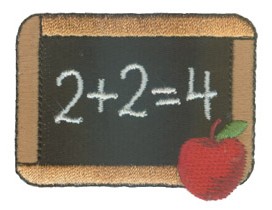 Or so this is what I believed since my early exercise experience. In fact, I performed high-repetition sets of bench press to develop endurance and one-repetition maximum lifts to develop raw strength.
I pretty much sustained this belief even after I started my Nautilus career with Arthur Jones. Then Ed Farnham, the Nautilus general manager, explained my embarrassingly faulty thinking.
For example: Previously untrained, a man tests his one-rep maximum in the bench press to be 120 lbs. And then he finds that he can perform exactly 10 repetitions—same speed, form, conditions, etc.—with 80 lbs.
After a year of training, he tests and learns that he can perform one repetition with 240 lbs. Then he returns to the previous endurance test with 80 lbs and learns that he can perform 43 repetitions. He concludes that his strength has doubled while his endurance has more than quadrupled.
I and many others have made the same incorrect conclusion based on the same general relationships. And much of what passes for so-called research applies the same non sequitur.
If, in the aforementioned example, we double the one-repetition maximum from 120 lbs to 240 lbs, we must also double the original 10-repetition endurance test from 80 lbs to 160 lbs. Then we observe that he can now perform exactly 10 repetitions.
This simply demonstrates a constant relationship between muscular strength and so-called "muscular endurance." And the "endurance" increase occurred merely because the muscle became stronger! Hence the endurance is strength and the strength is endurance. They are inseparable!
One caveat, however: If the comparison test is carried much beyond two minutes then failure occurs for reasons other than purely the lack of muscular strength. The now-poorly-controlled test fails to show the relationship that is truly resident.
P.S. Come join the RenEx Team and Dr. Doug McGuff at the Future of Exercise Oct 6-7th in Cleveland, Ohio.