Josh recently did some consulting with a 43 year old female.  Check out her awesome progress below!  We are considering offering phone consult services for orthodox strength exercise.
————————————————————————————–
Hi Josh,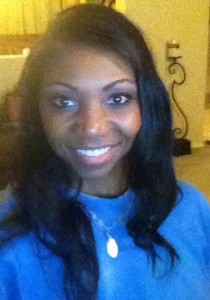 I've competed in Bodybuilding and Figure and at 43 years old I have been training on and off for over 15 years and I am still learning. I'm fully aware your expertise is around RenEx and although I have been exposed to RenEx methods and techniques, I train at a conventional gym with a traditional bodybuilding program.
That being said, I wanted to thank you for the invaluable training advice that you gave me. You asked me specifically what I was doing for my training and I gave you my program. Your initial response was that I was most likely concentrating way too much on the reps and not nearly enough on executing perfect form.
You also said that I'm probably taking longer than usual rest periods to recover and that performing that one exercise was most likely taking me approximately 15 minutes. You adjusted my program.
The result: I performed 72 reps in those same 15 minutes that I once needed to perform 42 reps thereby producing way more mechanical work.
Progress: After 5 weeks, Before– 145# squats for 6 reps After– 160# squats for 51 reps.

I'm no longer intimidated by the amount of weight; my last rep is executed just as good if not better than my first rep. I would have never thought that shifting my focus away from reps and solely concentrating on form would produce more reps.
I've made a huge jump in my deadlifts and I know that is because of the changes you have made to my leg training.
On a totally unrelated note I injured my shoulder about 10 years ago and have not been able to perform certain shoulder exercises and 90% of chest exercises. It was painful just to reach the top shelf in my pantry or curl my hair. After about 6 -8 weeks of performing the shoulder exercises you recommended, I'm performing 100% of all chest exercises with little to no pain in my shoulder.
I've had many trainers throughout over the years and I can say without any amount of uncertainty that you have amassed more knowledge than all of them combined! In short, your knowledge in bodybuilding is limitless; thank you so much for all that you do.
J. Gonzales.