In our last blog post "Why Can't I Do This On My Own…", I told you I would explain why I can't change lives on my own. 
The answer is fairly obvious.
OVERLOAD Fitness (our personal training facilities) can only serve those within a certain geographic reach. 
Therefore, we are limited on the amount of lives we can change.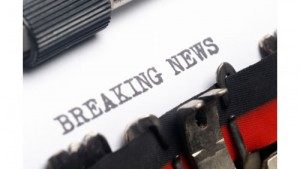 So here is the BREAKING NEWS I hinted at earlier this week.
OVERLOAD Fitness is expanding and opening up our first licensed facility in Austin, Texas this fall. 
Now here is where you fit in.
We are looking for an instructor to help us open this facility and implement the Renaissance Exercise philosophy and methods as we do in all of our OVERLOAD Fitness studios.
If you are interested in joining our team and working with us side by side then keep reading!  Keep in mind we are sharing this first with our private list before we make it public.
"If You Have Enthusiasm, A Positive Attitude, a Few Basic Fitness Skills and a Passion for Changing People's Lives, I Have an Amazing and Fulfilling Exercise Specialist Position Just For You!"
 
Dear Prospective Exercise Specialist,
First of all, thanks for taking the time to visit this site.
It's my hope that you have precisely what I need in a exercise specialist so I can take this page down immediately and put you to work in the fun and rewarding instructor position I have available.
You should have arrived here because you saw my employment ad in the local paper or online that reads this:
"WANTED: Exercise Specialist With Passion For Making A Difference In The Lives Of Others"
So let me tell you about my company and the instructor position.
OVERLOAD Fitness is a one-on-one clinically controlled exercise environment, devoid of the typical gym distraction, which provides high-intensity low force resistance training, nutritional consulting as well as Post-rehabilitation training. OVERLOAD Fitness will be opening a new facility in Austin, Texas and is looking for a full-time exercise specialist to help us open and manage this state of the art facility.
The position offers a highly competitive salary based on experience with paid vacations and health and dental insurance.
My business is dedicated to helping men and women achieve their health and fitness goals through customized nutrition and fitness programs.
And business is booming thus our opening in Austin, Texas.
I'm looking for an enthusiastic, motivated, and energetic person to help us get this new facility off to a great start and then build it with speed! Since this is a new facility the potential for growth is whatever you make it.
If you are NOT passionate about changing lives, DON'T want to grow and expand your technical knowledge of exercise or DON'T want a fulfilling career then this position is NOT for you!
Tasks You'll Be Expected To Perform
• Deliver the Renaissance Exercise protocol
• RETAIN YOUR CLIENTS
• Review client charts
• Discuss activities since last workout
• Review upcoming workout
• Instruct client through workout
• Schedule client for next workout
• Progress training chart
• Review charts with supervisor
• Maintain upkeep of equipment and facility
• Assist in front office tasks
• Assist in marketing and promotion of the business
• Be a TEAM player
• Make sure there are no surprises
• Attend all meetings when requested
• Deliver Exceptional Customer Service
• Continuing Education (monthly Renaissance Exercise webinars)
• Change lives
• Exude Personality
• Have Fun!
Qualifications
You must become a certified instructor through Renaissance Exercise, our certifying organization. Excellent verbal communications skills. Excellent listening skills. Adept at adjusting to people's moods and personalities. Must have the emotional stamina to be "at your best" with each client.
Training Required
• OVERLOAD Fitness training protocol (certified Renaissance Exercise Instructor)
• World Class Customer Service
• Client worksheets
• How to ask questions
• Training worksheets
• How to handle client problems
• What to do in case of emergency
• Nutritional supplements
• Chain of command
• Expected behavior

Reporting Structure
Report to assigned Supervisor; you supervise no one unless you are promoted to a manger position.
Performance Appraisal
Quarterly
Compensation
Highly competitive and based on experience (full-time employees receive paid vacations and health and dental insurance)
How To Apply
I'm looking to hire the right person and to hire relatively quickly. So if this job sounds good to you, then complete the application below and we'll be contacting you by phone.