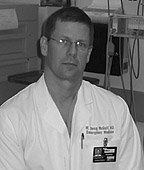 This past weekend, the RenEx Team had the unique opportunity to participate in a roundtable discussion with Dr. Doug McGuff. I think there were a number of real gems that came out of this conversation.

This was a two hour conversation with some of the best intellects in the industry.  This call is a must hear for anybody interested in High Intensity Training. 
We talked about how the Renaissance Exercise protocol and RenEx Equipment fit in with this ideal and shared some of the RenEx vision with Doug. The bulk of the conversation revolved around optimizing the exercise stimulus in order to produce the ultimate exercise.
This was a monumental discussion as Doug's work was one of the catalysts for what we are doing today.
So stay tuned as we will make this call and some other amazing content available to you soon!
In the meantime, one of the subjects that came up was how much time and energy has been spent on the stimulus, but also how ignored the 'other' variables often are.
The way most people evaluate their results is based on physique transformation.
I think most anyone can appreciate that the visual impact is dependent on diet and exercise.
Generally the leaner we are the more we can see the fruits of our labor. It is quite possible that we could be very healthy and have developed exceptional functional ability without appearing that much different. See the article 'Proper Exercise and its Role in Reducing Fat' here.
This paper discusses the relative importance of diet and exercise in the fat loss equation.
If it's not already understood, it will be after reading this article that diet is the biggest constraint that one must overcome in order to produce the so called "result" which usually means the visual impact.
We should all be able to agree on this fact and there is certainly another variable that might provide a constraint for the body to synthesize the best result from our exercise stimulus.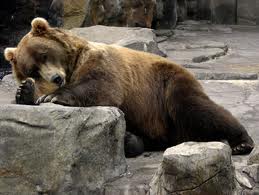 Of course insufficient rest/recovery will restrict what the exercise response will be.
So, obviously we must remove ALL of the constraints that keep us from producing and responding to the most effective exercise stimulus and of course diet must support the desired result and without rest and recovery none of this will matter beyond a certain point.
This all feels pretty remedial considering that this site is so full of technical information, but I think it's worth mentioning because these facts still tend to be ignored and using the end result to measure the effectiveness of the exercise stimuli leaves much to be desired in my opinion, at least when it comes to researching and evaluating methods.
In the end all that anyone really wants is the "results".  I understand that is why everyone is here, but if we do not look closer, if we are not clear on what it takes to optimize the results, if we do not measure the right things, I don't know how we can get any closer to the ultimate.
On a number of forums I've been asked to prove that the Renaissance methods are superior. Some of the requests have been ridiculous, others have been very reasonable.
Below is what I would consider a reasonable request although I don't think it will be a proof for the RenEx program or any other. I do believe the request below has value and must be addressed in order to get the desired result for most, but I don't think it should be the focus to establish RenEx as the most efficient or effective exercise stress.
See why… 
"Josh, I applaud your efforts and sincerely hope they meet with success. Better tools, better protocols and increased knowledge could ultimately benefit more than just those who live in proximity to an OVERLOAD FITNESS franchise.
For all the discussions about the specifics of how/why/what/when, one very simple criterion will determine as much as anything the success of your efforts: results.
If your protocol and tools are as far superior to what I'll call conventional HIT as you believe, then it follows that the results produced will be far superior as well.
I say this in a spirit of openness and respect: Since you are making the claim of having helped in developing a superior protocol and superior tools, it is incumbent upon you to demonstrate superior results. I neither believe in nor doubt your ability to do so. I truly wish that you can because, as I said, we may all benefit in that case.
One measuring stick that Dr. Darden has used that few others have is standardized photography. Few have used this because it is so objective, because it lays bare one of the truest gauges of any program's efficacy.
I realize that body composition changes are not the sole measure of progress nor the most important to all trainees. Still I think improvements in composition and appearance would rank high with what most want from their training.
All of us – or nearly all of us – realize that comparing individuals proves little. People train all "wrong" yet have impressive physiques while some train "correctly" with only modest results for their efforts. However, the overall results of employing a superior protocol and tools would be…superior.
I've long wanted studies comparing the effectiveness of various training protocols to use subjects who share the most genetic traits possible. Ideally, multiple sets of identical twins or triplets would follow different programs while controlling for other factors. I think those results would be enormously interesting though not necessarily definitive.
So, Josh…any chance that you have the inclination/time/resources to obtain the cooperation of a pair or pairs of identical siblings to conduct such an experiment? One of the pair would follow the OF protocol while the other used conventional HIT or even conventional HVT training. You are obviously of a meticulous nature so I've no doubt the recording of any subjects' strength gains along with photographic before-and-after comparisons would be of the highest precision.
Once again, I would truly hope you would produce superior results. Such documented results could be a strong selling point for OF memberships and franchises.
In any event, keep up the good work."
AI1963,

Thank you for the thoughtful post and sincere interest.
I do think a picture is worth a thousand words.  However, I don't necessarily think it proves the methods. I have loads of before/after pictures of clients. The most impactful ones are ALWAYS related to the people who manage their nutrition most effectively.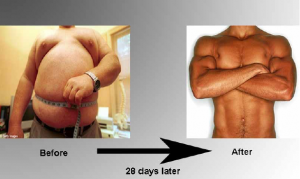 I appreciate the need for 'proof' and 'results', and I have plenty of these photos, but I'm not sure what they really say.
So, what can we measure?
We might be able to evaluate how severe the exercise stress was to the body… in other words what the immediate effect of the exercise was. This will allow us to refine the exercise stress in order produce the most severe exercise stimuli.
It is NOT my opinion that exercise stress is usually applied in such a way that is too severe. It is my opinion that the body is wired to avoid severe and direct exercise stress and will circumvent the stimuli where ever possible. I believe testing efforts should be focused on optimizing this stimulus.
If somehow we can concentrate the stimuli to a degree that is maximal we can start to work backwards from there.
In my opinion trying to evaluate the outcome, what the body has synthesized from the exercise, is too inconsistent to really ever tell us anything but artifacts. There are just way too many variables to account for.
I'm not going to list them all, but just two really big variables that affect what the body actually produces from exercise are the subject's experience; a newbie compared to someone who has trained 20 years.
The other big one that has been down played by the H.I.T crowd is diet. I can radically change by body comp by changing diet alone.
My interest going forward is optimizing the stimuli and measuring that.
The end result, what is synthesized, is always going to be a product of stimuli, diet and rest/recovery.
I believe RENAISSANCE EXERCISE can produce better results.
I know for a fact that we do so in a more time efficient manner.
I don't think it's hard to produce good comparison photography results. Like I said we have them, but it always depends just as much on the other variables.
I'd like to put my money and time into demonstrating just how well we can produce the stimuli. That being said what you SEE in the way of client 'results' will always depend on how well they did when I wasn't with them.
So….if this is the "measuring stick" what are we REALLY measuring???
We're not measuring the effectiveness of the exercise program, but to a great extent our ability to get the subject to modify their behavior when they're not exercising.
If this is the case perhaps a life coach, personal chef, a deserted island or a psychologist has the best program.
The industry standard IS before/after comparison photography.
In my opinion this medium has been horribly abused.
Nonetheless, we're probably stuck with it and I'm fine with using this as a feedback tool to encourage further behavior modification, but I think we need to set a higher standard with regard to demonstrating the effectiveness of the stimuli part of the equation.
Going forward my efforts will be geared toward evaluating process.  The outcomes will take care of themselves and will always be biased by the other variables, the ones that are largely beyond my control.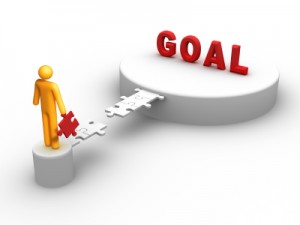 This leads me to an article that Al Coleman is currently writing.
I'll end with a quote from him as it relates directly to this post and is a lead in for the next.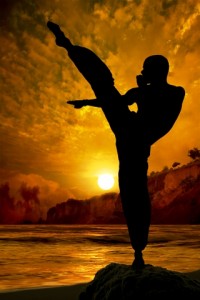 "The fact of the matter is that one must forget the outcome and focus on the process. This by definition is what a discipline is, and in our view RenEx is a discipline more than it is a system of physical activity. Last time I checked, those involved in disciplines had lower attrition rates than so called "exercise programs". Disciplines usually involve careful study and wholehearted devotion to the process, whereas "exercise programs" usually require one to just "show up" and expect 'results'." –Al Coleman
If you have not yet grabbed your FREE copy of Ken Hutchin's Vintage Nautilus Equipment Subprotocols do so NOW!
This is a MUST have for any serious personal trainer!  Just fill out the form below and you'll get IMMEDIATE access!