RenEx Associates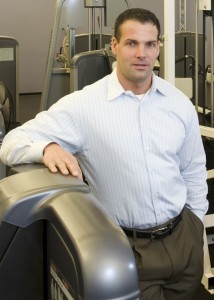 Joshua Trentine has always been fascinated by physical culture starting in his early teens. It was this fascination that has given him a broad spectrum of knowledge in the health and fitness industry. Joshua has an extensive background in physical therapy and nutrition and fitness. He has used his extensive knowledge to achieve the highest level (Professional) in the natural drug-free body building arena. Joshua has used his expertise and personal experience to help hundreds of clients achieve their health and fitness goals in minimal time spent away from their daily lives.
Joshua has been featured on Super Human Radio, ESPN Radio, The Cleveland Connection (CBS Radio), That's Life with Robin Swoboda, FOX 8 News and countless other on-line forums and discussion groups. Joshua also does public speaking and has contributed to several publications throughout his career. He is a well respected and sought after authority in the High-Intensity community and the founder of Overload Fitness.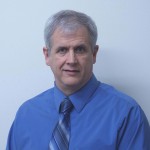 Ken Hutchins was introduced to strength training in 1966, at the age of 15, by family friend, Philip Alexander. Philip, now an internal medicine specialist in Bryan, Texas, built Ken his first weight bench and insisted that Ken required greater physical strength to enable him to play trumpet. Philip introduced Ken to Ellington Darden at his (Philip's) wedding in 1968, and through Darden in 1971, Ken learned of Arthur Jones and Nautilus Strength Training Principles.  
Ken's serious contributions, though, began in 1975. He served Ellington Darden, PhD as a proofreader and writer.
In 1977, Ken became formally employed at Nautilus as a surgery technician, writer, surgical photographer, and proofreader. From 1979 to 1982 he served as inside salesperson and traveling speaker, addressing scores of Nautilus clinics yearly.
In 1982, Ken and his technically talented wife Brenda were sent by Arthur Jones to Gainesville, Florida to supervise the exercise program for the Nautilus-sponsored Osteoporosis Study at the University of Florida Medical School. During this year, he wrote the SuperSlow Protocol article and then refined its application with over 8000 one-on-one workouts between 1982 and 1986.
Ken's major accomplishments during the Nautilus Osteoporosis Project were:
•  Composed the Exercise vs. Recreation Philosophy.
•  Discovered the principle of the variable counterbalance applied to counterbalance human body torque.
•  Identified friction as a major issue in exercise equipment and motor control.
•  Identified the four major considerations for the first comprehensive definition of exercise
•  Evolved the first photographic standardization for comparing the results of exercise and diet programs.
•  Discovered that all human muscular functions are negative cam effects.
•  Identified the conflict between the assumed objective and the real objective as a major psychological challenge in exercise.
In 1986, Ken worked as an exercise equipment designer and prototypist, specializing in the application of coupled movement arms. In 1987, he compiled historical developments of Nautilus equipment and wrote video scripts for detailed Nautilus education. Ken is a self-taught mechanical engineer.
Ken and Brenda developed the Linear Spine® Machines for his company, SuperSlow® Systems, INC in the early 90s. This equipment provides crucial exercise for severely debilitated back and abdominal musculatures. Four patents have been acquired on two models, including two coveted methods patents.
In 1994, Ken and Brenda founded the SuperSlow Certification Program, the only exercise program that offers a true practical for students to prove that they can instruct exercise.
Although it may seem an unlikely association, Ken's interest in exercise is directly related to a lifelong career as a trumpet player. Ken's musical pastime focuses on baroque works by Telemann, Vivaldi, Handel, Michael Hayden, and J.S. Bach. He was featured as soloist with the Bel Canto Singers of Daytona Beach in 1982 and served for performances of Bach's Christmas Oratorio, The B-Minor Mass, as well as The Magnificat in the 1980-1982 seasons.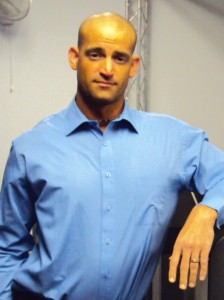 Al Coleman chanced upon the SuperSlow Technical Manual in a Borders Books and Music Store, while attending college for philosophy and playing baseball, in 1997 and his life has never been the same.  After finishing school he immediately entered the field to pursue his career as an instructor in the "Ultimate Exercise Protocol".  He has had the chance to work along side expert machine engineer and protocol designer, Rob Serraino. He is now happy to have the chance to add the Overload Fitness and Renaissance Exercise crew to that list.
Al's passion as it relates to Renaissance Exercise is to teach. He will contine to write and develop educational material that will assist in the streamline development of the RenEx instructor.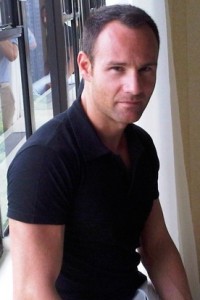 Gus Diamantopoulos's career in Strength Training began in the mid 1990's when he first read the works of the late Mike Mentzer, famed bodybuilder and former Mr. Universe.  Inspired by Mentzer's philosophical writings, Gus found himself enamoured by the practical implications of a training protocol that emphasized brains over brawn and effort over endurance. Fuelled by the promise of reaching his muscular potential, Gus continued to investigate the subject of High Intensity Training and voraciously read anything he could find on the subject, especially the works of Arthur Jones, creator of Nautilus and MedX. Through an ad in a local fitness periodical, Gus discovered the IART, a rigorous personal training certification that was being operated by Brian D. Johnston out of North Bay Ontario. Johnston was affiliated with Mentzer at the time and was a prolific researcher, writer and educator. Gus shared Brian's passion for strength training and learned much from Johnston's erudite writing and voluminous knowledge on the subject. Gus's IART certification soon led to an elementary foray into the world of personal training. Operating out of a local gym, Gus began taking on clients from his full-time workplace (a film production company in Toronto). It wasn't too long before he realized that his interest and enthusiasm for working as a strength training instructor, rivalled his long-time devotion to film and television.  However, it wasn't until he came across the ideas and writings of Ken Hutchins and The SuperSlow Exercise Guild that Gus would launch into a career change.
It was shortly after the introduction to Ken Hutchins's SuperSlow Systems machines that Gus was first acquainted with the protocol and philosophy known as SuperSlow. After reading Hutchins's magnum opus, SuperSlow: The Ultimate Exercise Protocol , Gus's passion for strength training ignited to new limits. The reading and re-reading of the complex and recalcitrant Technical Manual would foreshadow a number of significant events that would coalesce into helping Gus commence his business….A future pilgrimage to the SuperSlow Headquarters in Florida…..The desire to become certified…And the eventual acquisition of all the machines ever featured in the SuperSlow Systems line.
In 2002, after 4 years as an independent personal training contractor and working out of 4 different health clubs and gyms, Gus finally opened THE STRENGTH ROOM: A state of the art strength training practice in downtown Toronto, designed and operated in the truest spirit of the teachings of Hutchins. Gus's core service was to offer private, by appointment-only strength training instruction in the ideal environment.  Adhering strictly to the recommendations of the Technical Manual, Gus soon exceeded the standards enforced by most other studios sparing no expense to create the ultimate strength training practice. During his tenure Gus also acquired a certification and proficiencies as a MedX technician for the medical lumbar and cervical machines.
Gus continues to create new concepts, applications, and educational materials for RenEx.