Communication Continuum
By Joe Anderson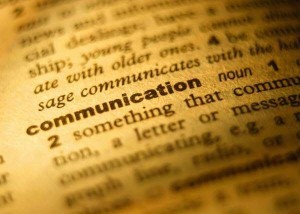 Eugen Sandow in 1904: "You may go through the list of exercises with dumb-bells [sic] a hundred times a day, but unless you fix your mind upon those muscles to which the work is applied, such exercise will bring but little, if any, benefit. If, upon the other hand, you concentrate your mind upon the muscles in use, then immediately development begins."
Communication, the exchange of information, between mind and muscle is supremely important to exercise. As a matter of fact, this relationship is the crux of the activity, and developing it must be the ongoing intent.
As with any relationship, effective communication does not materialize out of thin air; it is a learned process, an ongoing journey of discovery and acquainting, understanding and harmonizing. Different from most relationships, the two communicating parties are under the direction and control of one and the same subject: you.
Blind Date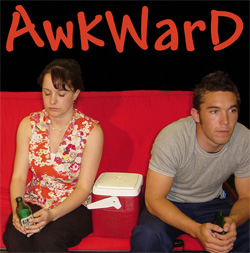 In the beginning, deliberate exercise is much like communicating with someone you just met (or more appropriately, someone you have been forced to meet, i.e. being set up on a blind date). The transfer of information is often slow and awkward, as the parties lack familiarity with one another. The mind and muscle are simply uncomfortable in the arrangement imposed upon them.
Acquaintance is a product of time and effort, so a decision to communicate frequently will foster the new relationship. Beginners should facilitate communication between the mind and muscle frequently—daily, and ideally, multiple times throughout the day.
This is similar to the call/ text/ be-around-each-other-all-the-time phase of a new friendship. This is a critical phase of learning and lays the foundation for more effective communication in the future.
BFF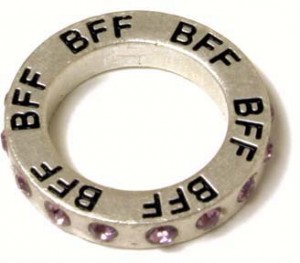 Once the foundation of effective communication is laid, the high volume is no longer necessary (and often not desired). During this phase, the transfer of information is fluid and fast, as both parties recognize and respond to familiar cues.
Your best friends forever (BFF) don't require providing the background of every topic discussed; both parties already know some of the history. This level of communication is more in depth and more intense—the more in depth and intense, the deeper the effect on the relationship.
Likewise, exercise can occur less frequently during this phase in order to offset the deeper impact the growing intensity has on the body.
Old Married Couple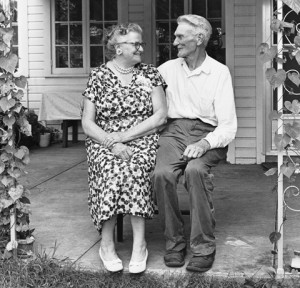 Have you ever played the game, Taboo? The object is to get another person to guess a hidden phrase without using any of the obvious hints.
Have you ever played this game with an old married couple? Here's a hint: You're gonna lose. The husband will say, "Aunt Betty," and the wife will shout, "Independence Day"… and all the young people will be stunned speechless!
At this point, the volume and frequency of your communication is probably pretty low. You know everything about one another and have heard every story. You don't need words or purposeful communication; you pick up on cues, unintended external manifestations that tell you exactly what the other is thinking, feeling, or about to do.
Entire, elaborate conversations can take place without the use of any spoken or written words. Fewer words spoken lend greater meaning to the words that actually are voiced.
This is not unlike exercise at an advanced level. The synergy between mind and muscle is so pronounced that there is a need to further reduce the volume and frequency of these physical exploits. This is an ideal (intense, brief and infrequent exercise) that must be approached step-by-step in order to actualize.
Go Slow
A mistake most often made is attempting to mimic the behavior of another exerciser who is communicating (mind-muscle) in a different phase from the mime.
Steps cannot be skipped, and you must not allow yourself to become distracted by other relationships (weights moving up and down, load, reps, TUL, rep schemes, etc.).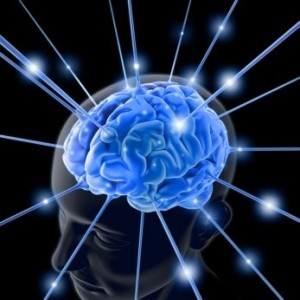 You cannot improve communication between mind and muscle by focusing your attention on anything else, just as you can't know what your blind date is thinking or feeling by observing their gestures or outfit. Eventually, these things may indicate something you are acutely in tune with, just not yet.
You cannot force communication by piling on load anymore than you can force a relationship by sending daily texts to a person you like.
Daily texting may be a product of a relationship, but the texts do not dictate (or even indicate) the relationship.
Exercise, the least common denominator of the activity, is a manifestation of a mind-body relationship. It is an ongoing journey of improvement, not just in the exercises performed, but fundamentally (and more importantly), in the ability to bridge the gap between mind and body.
You must seek to eliminate distraction, noise, interference, anything that does not serve to improve communication between your mind and your muscle. Then and only then can you unlock the full extent of your physical potential.