Dumpers HIT a Nerve

by Josh Trentine & Gus Diamantopoulos
Wow! It seems we may have HIT a nerve. We have had more questions, complaints, emails, phone calls and blog site hits than we've had since we introduced Renaissance Exercise. In addition to writing more articles about this subject, we reiterate our position and ask you a few questions as well.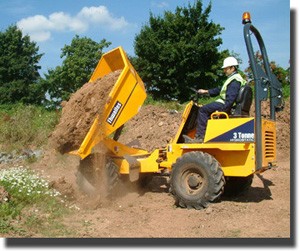 The negative is no more or less important than the positive (or any other part of the rep), but people have been mystified into believing that it is. This is because of unrefined/unexamined protocols, friction-laden equipment, and a failure to recognize the primary objective of exercise.
The negative is only one part of the repetition and must be attended to as all the other parts.
If you perform every single part of the repetition appropriately, including the start, the positive, the negative and the turnarounds, the negative is experienced as it should be, and the entirety of the rep escalates the intensity of the muscular work and exponentially advances the inroading process as per the primary objective.
On properly designed equipment, this effect is amplified to remarkable effect, and each negative is as hard as you may want it to be ("…or can stand" as Dr. McGuff says).
Since this is true, it renders competing modalities as obsolete or archaic, because they introduce an unnecessary affront to the working subject. As it has been touted since the early days in our community, anything beyond the minimum necessary to stimulate growth is not only redundant but also presents drawbacks, because it unnecessarily consumes resources. This, of course, cannot only apply to volume and frequency, but also to the intrinsic work within a set of exercise. The principle is sound.
Furthermore, in the case of hyperloading the negative, there is considerable orthopedic risk. The body doesn't just necessarily increase muscular involvement when extra weight is added on the negative; it more efficiently discovers ways to brace by absorbing loads into the joints. Where once we ensured minimal joint stress and maximal muscle stress, now, with negative hyperloading, we have almost the reverse. Ergo, we submit that negative hyperloading is dangerous. This is notwithstanding other form discrepancies common to the performance of negative-only exercise.
Any exercise that exceeds neurological capacity is problematic and less safe. This is self-evident.
With an internally mediated strategy of muscular loading, all the benefits of negative hyperloading are manifested with none of the risks. In contrast, with negative hyperloading, the machine acts upon you, externally. In our approach—the correct approach, the sane approach, the moral approach, the responsible approach, the safe approach—YOU are, in essence, the machine.
Requests for data are understandable, but all the data supporting negative-only exercise is limited to the numbers reflecting the weights lifted. This data is meaningless as weight, resistance, and true loading are all on varying diagnostic levels. In other words, how much you can lift or move is virtually irrelevant as an absolute value. Besides, when it comes to machines, it's all about feel.
We haven't developed machines for RenEx on a whim. None of us wanted to get into such an intricate business as building machines. It is expensive, time consuming, and difficult. We have done so because existing manufacturers have not been willing or able to provide the tools we require. If negative hyperloading was remotely desirable, we'd be first in line to acquire the machines that support it or to build it ourselves. After all, we have the ability to build anything we need.
We have been asked a number of questions about this subject, and we ask a few, ourselves:
Once upon a time we had mechanical issues with machines; we had bushed articulations, weight-stack drag and even machines out of plumb. Machines could have, and often still have, 20-40% friction. This leads to a friction-based respite on the negative excluding other factors, such as cam effects.If one selected 100 lbs on, say a vintage Nautilus machine, it may have required as much as 140 lbs of force to move the load through the positive excursion and as little as 60 lbs of force to lower the weight on the negative. This situation certainly created a needto hyperload the negative. Hence,  negative-only and negative-accentuated exercise protocols were the flavors of that time, and we can certainly understand why: We had mechanical issues that underloaded the negative.We now possess the technology to be past all this ancient baggage. So why in the year 2012 are we purposely building machines to create this same mechanical issue in reverse? Why are we underloading the positive?
Muscles contract to produce force on the positive, and they slightly uncontract to initiate the negative. Shy of absorbing forces or outroading onto ancillary structures, muscle have no more capability to produce force no matter whether we are lifting or lowering. If the load is within our neuromuscular capacity, i.e., if we can engage it, and if the machines allow for proper and continuous loading, then whatever can be properly handled on the positive should also appropriate for the negative, right?

We are aware of four companies who are currently "dumping"… has anyone else wondered why the companies do not dump or provide machines to dump on neck or other spine exercises? And what does this tell you?

If your very first experience on this technology was toward exercising your neck or back, what do you believe your opinion would be?
Feel free to answer these questions in the comments section.