Voluntarily
by Travis Weigand
Last year my colleague, Al Coleman, shared something with me that I've been unable to get out of my head since. He explained that one of his more advanced subjects completed the last exercise of a session and then appeared troubled with something. The session was not performed to the standard that Al had come to expect from her, so he inquired as to what the problem was.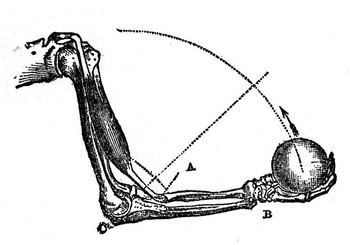 She replied, "Something about that workout just didn't feel voluntary." Al shared this with me, because it was something that no subject had ever articulated to him before. Her comment implied that her performance was inhibited by something internal that she was unable to overcome. Perhaps more important, the comment implied that she had acquired an ability to consciously improve the quality of an exercise in any given moment. Her temporary loss of that ability and the insight she provided proved to be a valuable lesson for me.
I have since used that word, voluntary, to help subjects understand how they must behave during each session in which they participate.
A strategy I've also adopted from Al is ensuring I place as much onus as possible on the subject. This creates a more mutually-beneficial relationship.
The subject understands that I have a job, but also that they have a job too. It is my job to instruct the subject regarding the proper performance of each exercise. It is also my job to interject when I know a subject's instincts are taking control of a set of exercise. Recent entries in this blog discuss cheating, inroad, and the assumed vs. real objective in exercise. I must explain these topics to subjects so that I can better guide their thought process and intentions during an exercise. After a subject has been educated, he must apply this new found knowledge and voluntarily give himself over to the exercise. That phrasing may sound nebulous, but it is exactly as I intend it.
What is a set of Renaissance Exercise intended to do? Inroad.
If a subject is to voluntarily give himself over to an exercise, he allows the exercise to do exactly what it was intended to do. Subjects should (orthopedic or motor control issues notwithstanding) attempt to perform the exercise with the exact form I designate as appropriate.
Accompanying that proper form is the ultimate goal of inroading the involved musculature as deeply and efficiently as possible. Every time a subject reaches within their consciousness and uses their free will to perform an action that will lead to a quicker or greater degree of inroad, I identify them as behaving voluntarily. In practice however, the requirement to perform voluntarily is easier said than done. The extreme physical effort that accompanies Renaissance Exercise seemingly taunts this requirement. I find solace in the details, though.
Al Coleman has often stated that inroading is a skill. If we extrapolate that idea, then we can conclude that every action taken to elicit inroad is a skill in and of itself.
A subject who fixates on continually improving and refining said skills is one who does not dread the physical representation of inroad (i.e., the increased rate of respiration, the increased heart rate, and the tremendous degree of burning felt in the involved musculature). From a psychological perspective, most subjects find the increased level of self-awareness and discipline required to voluntarily perform an exercise to be empowering.
The way I see it, as of February 2012, the RenEx team has gone to tremendous lengths to remove mechanical, environmental, and instructional constraints that stand in the way of inroad. What does that leave us with? The subject. I contend the subject remains his own biggest roadblock. Let him know what it means to perform an exercise voluntarily and begin the process of removing that roadblock.